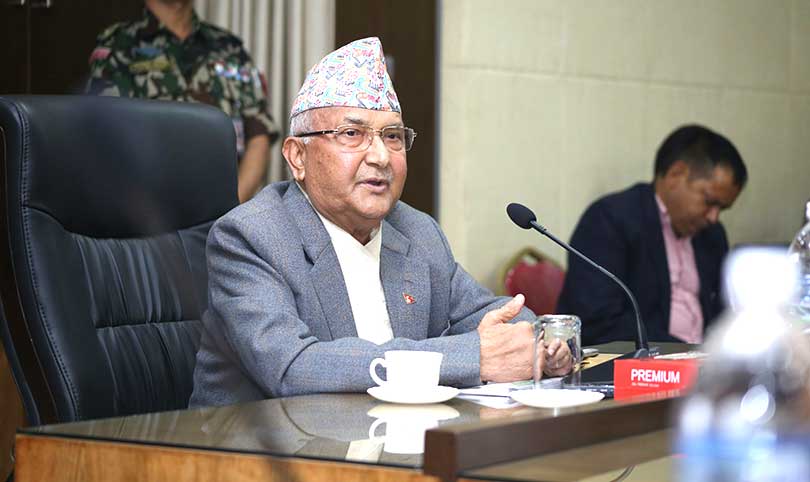 Kathmandu, June 14
Various agreements including those for crossborder electricity transmission line, railway and energy coordinated will be the prime agendas of Prime Minister KP Sharma Oli's official visit to China.
Informing the media about the Prime Minister's schedule, Minister for Foreign Affairs Pradeep Gyawali said, "Agreements on reconstruction works post the 2015 earthquake might also be signed during the visit. The visit will also focus on the implementation of past agreements."
"Agreements on a ministerial level mechanism between both the countries, construction of two bridges in Rasuwagadhi, and protocol related to  transit and transport will also be signed during the visit," the Minister added.
A joint agreement on production of 1,000 megawatt electricity in various places of Marsyangdi river will be made between Butwal Power Company of Nepal and SCIG company in China.
The Prime Minister is embarking on a five-day official visit to China on June 19. The government has already announced his itinerary and team members yesterday.