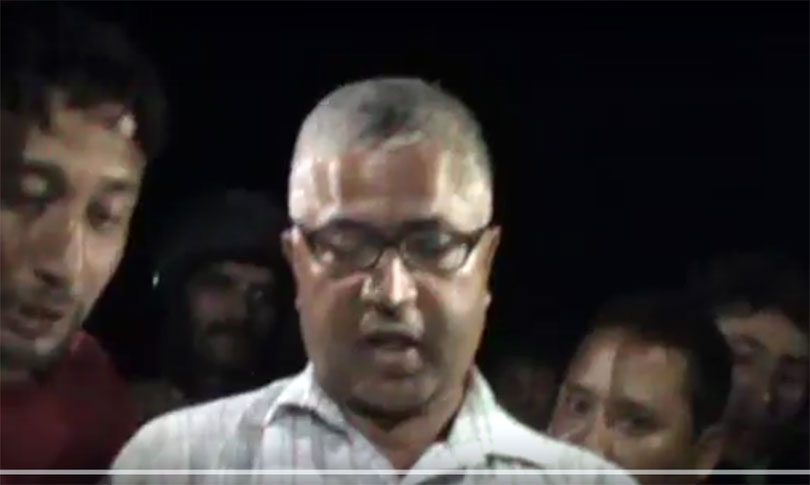 Kathmandu, May 12
A local Nepali Congress leader in Nuwakot district headquarters, Bidur, has been detained on the charge of distributing money to voters during the silence period, in which the candidates are barred from electioneering.
NC District Secretary Surendra Raj Adhikari among three was caught by CPN-UML cadres after midnight yesterday.
He was reportedly distributing money at a Dalit community in Dasmure Chautaro in Bidur Municipality-9 of the district.
He is the younger brother of the NC mayoral candidate Dhruba Adhikari. Other two local school teachers had also been detained along with him.
The trio, however, were released in the wee hours in the guarantee of Police Inspector Jitendra Kumar Basnet.
The UML cadres had seized Rs 25,000 cash from Adhikari.
Following the incident, UML mayoral candidate in the city Sanju Pandit has filed a complaint against Adhikari at the Election Commission.
The NC, however, has refused the charge and instead accused the UML of violating the election code by holding the cadres of rival party hostage.