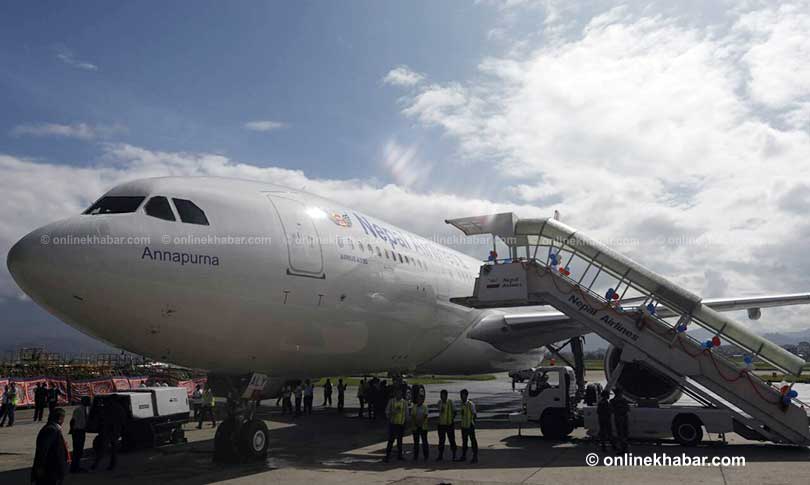 Kathmandu, August 28
For the first time in history, a Nepali aircraft is flying to Japan directly tonight. The national flag carrier, Nepal Airlines Corporation will be flying its wide-body A330-200 to Osaka of Japan after midnight today.
The flight is scheduled to take off the Tribhuvan International Airport at 2:30 am on Thursday, according to Ganesh Bahadur Chand, deputy general manager of the corporation. Around 90 passengers will fly on the maiden flight. The aircraft will take around 6.5 hours to reach Japan.
Chand informs that a formal programme will be organised at the airport at midnight to bid farewell to the aircraft. When the aircraft will arrive back to Kathmandu, another function will be organised.
The corporation would fly to Osaka in the past also, but that was not the direct flight. The aircraft would go via Shanghai of China.
The corporation is planning to conduct three Japan flights a week, on Tuesday, Thursdays and Saturdays.