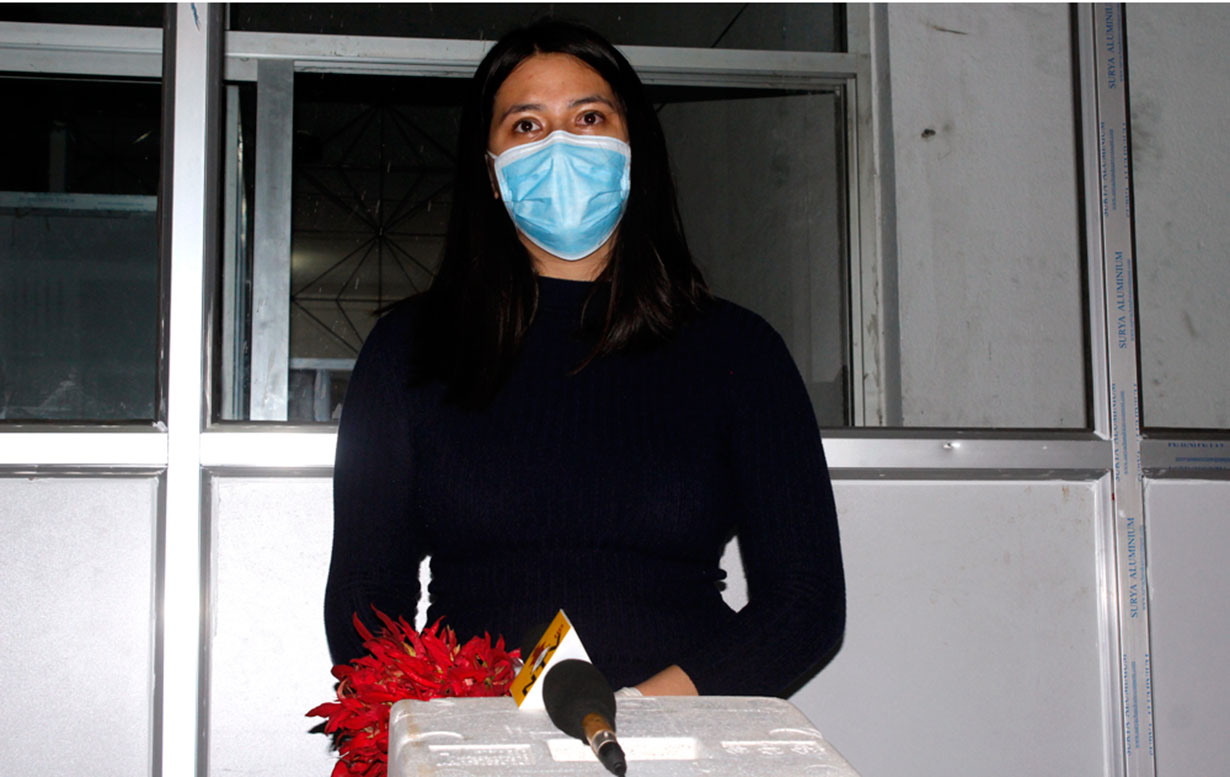 Kathmandu, April 18
Nepal's second Covid-19 patient has been discharged from the Shukraraj Tropical and Infectious Disease Hospital on Saturday.
The 19-year-old lady from Kathmandu has told reporters that she is completely recovered now.
The teenage girl had returned to Nepal from France via Qatar on March 17 and she was diagnosed on March 23. The confirmation of infection in her had led the government to impose a complete lockdown across the country, which is still in effect.
Two other people who travelled on the same aircraft from Doha to Kathmandu that day have also been infected. The natives of Baglung district in western Nepal are undergoing treatment at Dhaulagiri Hospital there.
So far, there have been 30 coronavirus positive cases in Nepal. Of them, two including the lady discharged today are recovered.