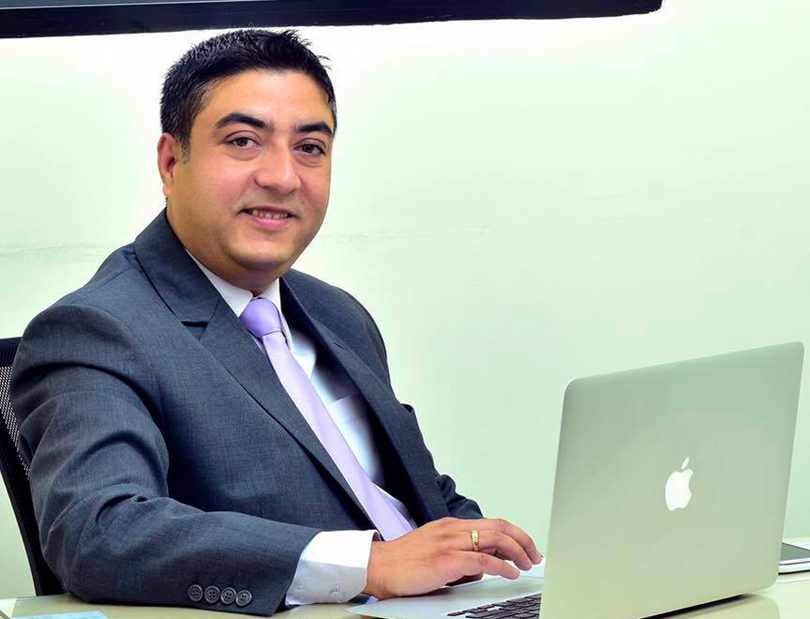 The Covid-19 pandemic and the resultant lockdown to curb the spread of this deadly disease have affected different businesses differently. It has forced many enterprises to halt their activities, many others to adopt different models to sustain while at the same time, a few businesses are thriving due to their nature of business. But, this unprecedented catastrophe has hit startups and small and medium enterprises (SMEs) the hardest.
In this context, Onlinekhabar recently had a talk with Niraj Khanal, a cofounder and the CEO of Antarprerana, a private company that supports Nepali startup entrepreneurs with investments and mentorship. Khanal has been working in the entrepreneurship development sector for the past 10 years and has been closely observing the growth of an entrepreneurial atmosphere for startup companies in Nepal.
Excerpts:
How do you assess the impact of this crisis on Nepali startups, in general?
In this situation, one is unlikely to predict when the lockdown will end and things will go back to normal. The decisions to extend the lockdown, one after another, amid the fear of the coronavirus spread have created a panic among the startups.
Earlier, especially in the first few weeks of the lockdown, the context was a bit different as most of them were optimistic that the lockdown would end soon and they could resume their work. But now, a majority of the startups have stopped functioning.
The main problem that the startups are facing is money, including salary and rent. This is because most of the startups generally do not have a backup of the 'working capital'. The majority of Nepali businesses function on the bootstrapping model, meaning they maintain their cash flow with monthly sales of their goods and services.
There are only a few startups backed by investors, who can tackle this scenario. The others are thinking of quitting their businesses though it is too early to decide so. An example can be the startups with a manufacturing nature. By now, most of the supply chains have been cut off, and, without supplies, there will be no production. Without production, it is tough to operate.
So you mean some of the startups have completely stopped their operation? Are not there any startups that are thriving in this crisis?
Yes, the startups that require the physical presence of their staff have been challenged. Consider cafes and restaurants, for example. However, those generating and catering knowledge, basically providing IT, services are probably engaging their team members in different ways.
During this lockdown, the startups (still operating) are busy making internal strategies, being active on social media platforms so that they could maintain their brand presence in the market and partaking in various e-seminars (webinars).  However, of late, they have completed making such strategies. And by now, many of them are also panicking.
To be precise, those providing logistic/delivery services, IT services, and those doing online businesses are still in operation. Some of them are changing their business models as per the requirement of this uncertainty and those startups working in collaboration with each other are functioning well at this time. To take an example, Foodmandu, instead of its regular job of delivering restaurant dishes, is now delivering essential goods to the consumers. Similarly, Daraz is serving people by delivering essential goods in collaboration with BigMart Supermarket.
Likewise, services-oriented businesses like Doctor on Call that provides a platform where one make a virtual call to doctors and consult them are operating well. So basically, those businesses which can be operated in the 'work from home' model are doing their business activities in this present situation whereas others have halted their business.
How can these startups make sure that they can function even if this challenging time? For example, do you see any way with which they can generate operational costs, etc?
This is a very tough and challenging time for everyone, not just startups. During this unprecedented time, startups should work on their strategy and make themselves stronger. We are in such a situation when one needs to change their strategies every day to sustain in the market. So, the presence of the mind is vital in this scenario.
Likewise, staying optimistic that things will be better someday, and being constantly updated about the current international startup and business practices is also equally necessary for them.
It is also crucial to maintain warm relations with the stakeholders. For the entrepreneurs, their office and team members are like their second family so coordinating with them with regular phone calls and virtual meetings is crucial.
Furthermore, the startups should also focus on maintaining casual relationships with their customers via phone calls, payment schemes, and social media presence. For instance, for those customers who are yet to make their payments, the startups should come up with various payment schemes like paying in instalments so that they could at least maintain some sort of cash flow.
The entrepreneurs as leaders should cater a positive message with hope to the team members like 'we need to cope up with this abnormal situation together, and with your support, united we can grow.' This sounds a bit emotional or philosophical, but it matters a lot because emotions and psychology are crucial in business.
Right now, the entrepreneurs can relate this situation with the first day of their operation. On the first day of any business, one is always ambitious without even knowing about the future. Today is also the same. That is why being positive is the best thing for now.
Another important step that the startups could make is paying the payables only if they are in the position of holding adequate cash balance as of now. This helps in keeping the economy moving and maintaining cash liquidity.
Talking about the ways to generate operational costs, with zero cash flow and without 'working capital' backup, it is very challenging to manage that cost. But, to cope with this challenge, the startups should search for different alternative sources such as Youth and Small Entrepreneur Self-Employment Fund (YSEF), Women Entrepreneurship Development Fund (WEDF), SME loans from the government as well as banks. They should check whether they are eligible to apply as per the criteria, gear up to meet their eligibility, and finally approach those agencies calculating probable required capital and with correct documentation and compliance.
But, they do not have the privilege to focus on the business. The society also expects them to serve humanity in such a crisis. Are they able to meet such expectations?
The first and foremost duty of startups is to continue their works. The startups generate employment opportunities for many and in a country like ours, providing jobs to people is the greatest social service. Therefore, for now, the startups should focus on what they can do for their business, staff, team members, and costumers.
How long will it take for the startups to recover the losses? What will be the best way forward?
I have not studied how long it might take to recover the losses. But, I feel it depends on the nature of the business and is very contextual.
For cafes and restaurants, even if everything goes normal, people might fear going there for at least two to three months. So it seems such businesses should collaborate with delivery platforms to maintain their cash flow. As every business model will be changing, it is tough to predict the recovery time.
So what should the startups do to minimise the losses?
They should be very mindful and active instead of giving up, blaming, as well as being completely dependent on others. Sometimes, one may fail even after working very hard due to some harsh situations. With the ongoing coronavirus crisis, your one idea might fail, but that does not necessarily mean all your upcoming strategies will also fail.
Recently, the startup community has begun interacting with actors of the startup entrepreneurial ecosystem like several startups, mentors, advisors, incubators, accelerators, investors as well as customers. It may or may not provide substantial support but for now, but at least this community will provide counselling, raising the common voice and recommendations to the government authorities. So, the startups should engage themselves in this community and maintain rapport with different actors. Their eyes should be always open looking for genuine support in the business atmosphere.
Do you think the government can be of any help?
As of now, the government and its intuitions can play a vital role for the startups by helping them minimise their probable high administrative costs. As they have good infrastructures, they can manage co-working space for startups, where they will have common resources. There, they can use lawyers and chartered accountants jointly, share the costs of electricity, and the internet, enabling cost-cutting for many startups.
Also, the government should work on channelising the funds like challenge funds, entrepreneur funds, youth employment funds, and others to reach maximum entrepreneurs. It should inform and explain such funds and mechanisms.
Now, every small capital and investments matter. It will be better if the government legalises crowdfunding in Nepal. Likewise, it should decrease the minimum amount of investments of Rs 50 million per investor for foreign investors in Nepal.
 Do you have any other suggestions for the frustrated startup founders?
In this uncertain time, you have only two options: either stay frustrated and lose your business or be positive and start working on strategies to grow in the future.
There is no other way than being hopeful, working hard, and trying out every possible strategy like one can collaborate with other startups or merge with similar startups, exchanging each other's products and services (becoming each other's customers), or merging with similar but big corporate houses. The last option is to liquidate the company if one does not see any other way with the hope of starting a new business in the future.
But, optimism is the only thing that can guide the entrepreneurs through this harsh time.