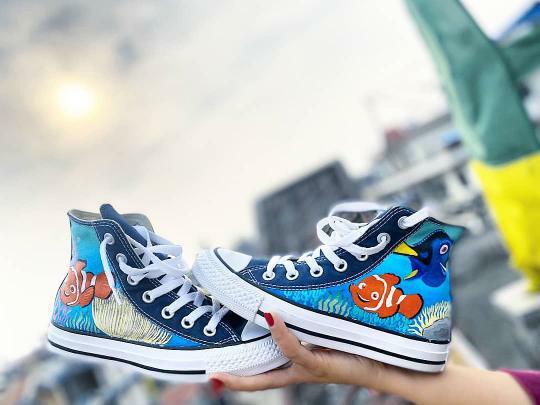 Namgyal Dorjee Sherpa and some of his friends started Customandu in December last year. Their team had dreamed of earning some good profits within a few months. However, their dream has got shattered now.
"We are not in operation for now. We are not shut down; we will be starting again. But, this may take some time even after the lockdown ends," Sherpa, a cofounder of the shoe customisation company, says, "As of now, we have stopped taking orders and have requested our customers to wait till we are instructed to do business in a safe manner."
The Covid-19 pandemic has halted the movement of the whole world. From an individual's daily home-to-workplace routine to the government's functioning, all have been directly or indirectly affected by this catastrophe.
This unprecedented pandemic and the resultant lockdown have impacted all kinds of businesses, but startups are worst hit, claim some startup runners including Sherpa claiming they are more vulnerable to recent changes in the market situation.
Whereas a few of the startups might be thriving due to their nature of focusing on emergencies, most have changed their regular operation model to sustain and some of them have completely shut down their business activity for now.
Big blow
Sherpa explains that his company has been severely affected by the lockdown as the international supply chain has been obstructed.  "We order our accessories mainly from the USA, and the lockdown in various countries has affected the supply of our goods. There are many people like us"
Likewise, Dulwa, a web-based travel information centre, has also halted its regular business amidst the lockdown. Nipun Shakya, the founder of the startup, says, "Business-wise, during the lockdown, our revenue is zero. Being a tourist information centre, with zero mobility of people in and out of the country, our routine work has been completely shut as of now."
Nevertheless, he informs that Dulwa, in collaboration with different donors, is actively working to serve humanity during this hard time by distributing various relief packages to the needy ones following all the precautions and the rules stated by the government.
Transformation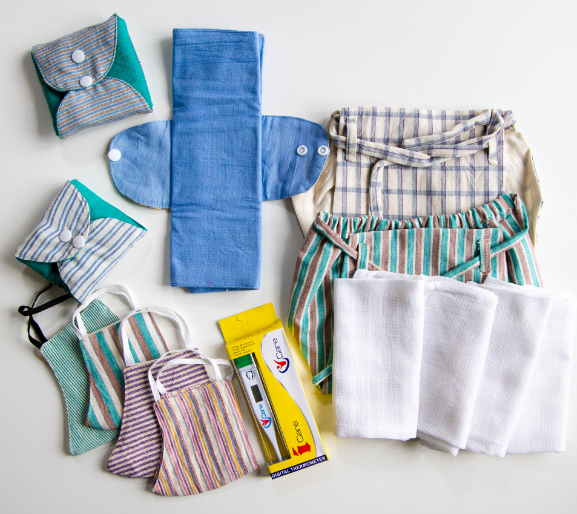 In adapting to the new challenges, some startups have changed the way they work. Kokroma, a startup that manufactures and sells baby clothes, has adopted the work-from-home practice to sustain during this pandemic. Rewati Gurung, the company's founder, shares, "It was completely shut down for the first two weeks. Since Kokroma is situated on the ground floor of my home and our tailors also live in the same neighbourhood, we came up with the idea to work from home. They pick up the cut cloth from the office and take it to sew at home and deliver completed products every few days."
She stresses, "We are still able to function because all our raw materials are locally produced, and we do not rely on imports except for a few items like zippers or buttons."
Likewise, Offering Happiness, a surprise event, and gift planning company, has come up with flexible business models to sustain during this crisis. Santosh Pandey, a cofounder of the startup, describes, "We stopped our delivery service for a while, preparing for safety and evolving our business model. Our whole team is working from home."
According to Pandey, the company has also started delivering bakery items and essential goods as well considering the changed needs of the customers. "We have tried our best to go lean as much as possible so that we will have a good runway ahead."
Support for employees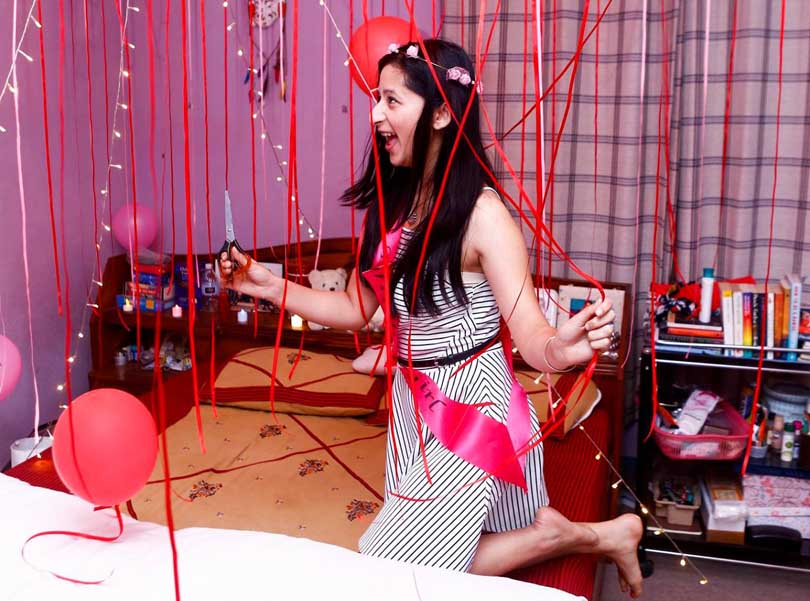 As most of the businesses are closed these days, there is a heated debate regarding the employees' pay. Even the so-called stable and bigger companies are finding it difficult to pay their staff's full salary on time. For startups, apparently, it is much more difficult to support their staffers when the economic activities of the companies are completely shut.
Defying this belief, however, startups like Kokroma and Offering Happiness claim they have set an example. Gurung informs, "At the beginning of the lockdown, we paid our staff two weeks' full salary even when there was no work. Now, as they are working from home, they are fully employed. Our staff were given important information regarding social distancing and hygiene at the start of the lockdown. They have been working full time at home since with no loss of income."
Similarly, Pandey shares, "We are paying a regular salary to our team. We are proactively taking daily temperature readings of all our delivery personnel and ground staff. Our delivery personnel also wear PPE suits, masks, gloves, and are taking all safety measures before, during, and after deliveries."
Meanwhile, Dulwa's salary payment system has changed for now from monthly to hourly basis as there is no source of income for the company as of now. Shakya confirms, "Now, we are paying our staff on the basis of online working hours. Also, we have managed one-month food packages for our staff and their family."
Adapting to the crisis
It is believed that moulding the products and the services as per the demand and necessity of the time and market is the key to success in the business. Corroborating to this belief, Kokrama's owner asserts, "We changed our products according to the needs of the market. We started making face masks that are reusable with the cotton weaved by prisoners. The response is overwhelming."
Gurung says the company distributed them to many old-age homes and child homes, as well as monasteries, in the Kathmandu Valley with the help of various sponsors. This helped us manage our finances during the Covid-19 situation, and keep our staff employed."
Like Kokroma, Offering Happiness also has developed a flexible business model incorporating e-gifts and introducing essential goody delivery operations during this uncertain period.
Though regular business activities of the startups have been more or less impacted by this pandemic and the subsequent lockdown, all of them are hopeful of bouncing back even stronger post-lockdown.