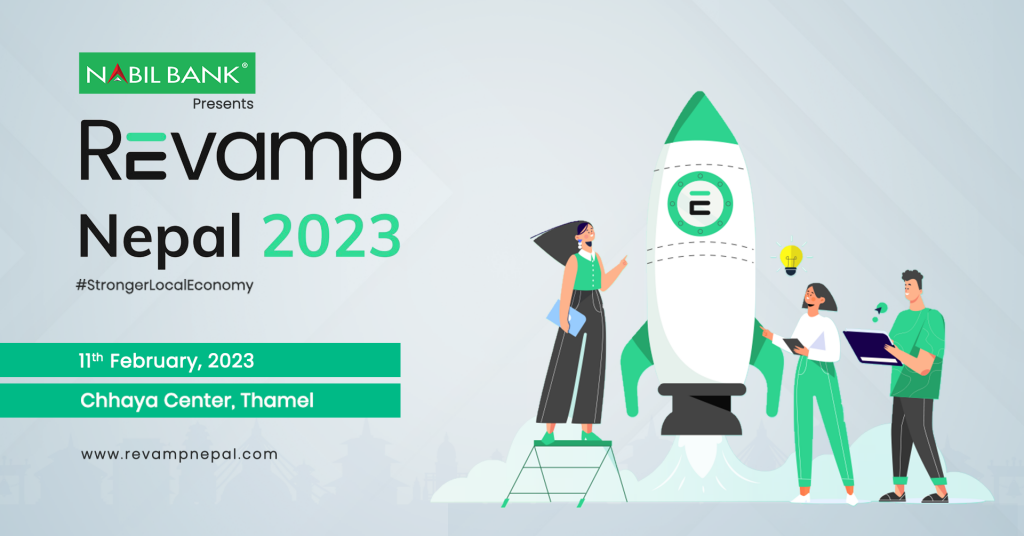 Kathmandu, February 9
The fifth edition of Revamp Nepal 2023 is all set to be organised on Saturday, February 11, at Chhaya Center, Thamel, Kathmandu.
Jointly organised by Fibro Nepal and Ideajar Digital in collaboration with Nabil Bank and others, the event will host over 70 startup ventures in a single platform.
First conceptualised in early 2021 in order to help inspire a revival of the Nepali economy struck by the pandemic, the event has since been organised in February 2021, August 2021, April 2022 and September 2022.
This year, the event will provide a platform for participants to directly connect and interact with prospective customers, clients, and partners, and help them promote their products and services as per a press statement released by the organiser.
This is a free event, which begins at 10:30 am and to 6:30 pm.