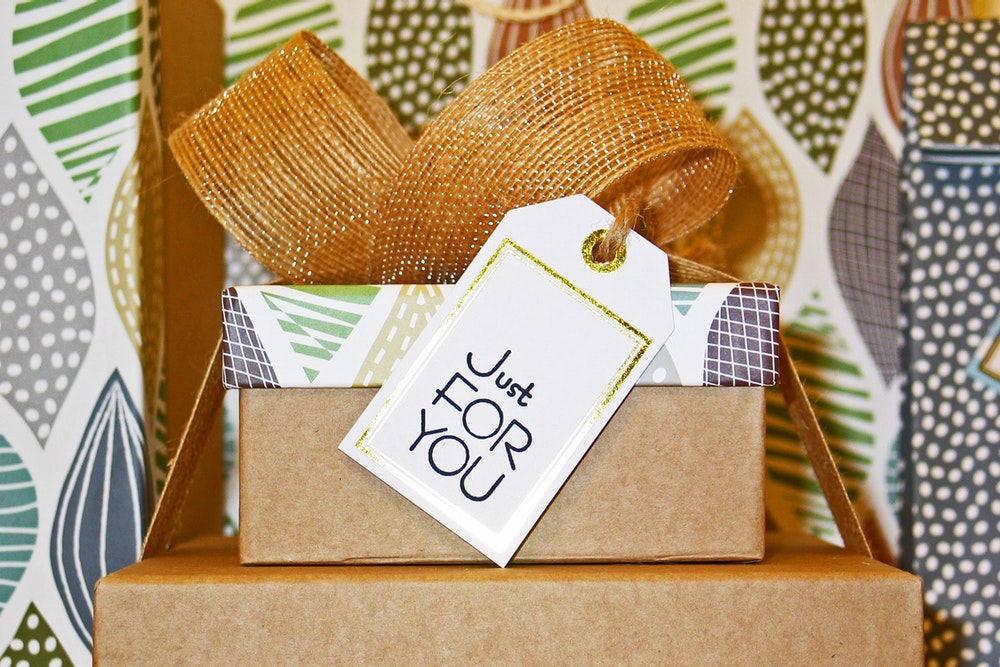 Choosing a gift for your loved ones can be both a daunting and rewarding task. But what if your gift gives you an idea for your next venture? That is just what happened to two friends turned co-founders of Mastakala, a startup in Kathmandu.
"It all started with confusion about what to gift our common friend. We wanted a give him a customised gift on his birthday. We looked around and took the pieces of wood we saw and decided to create a personalised table organiser," Mastakala co-founder Nikhil Agrawal (28) shares.
"It took us five to 10 minutes to put it together; it was nothing fancy. But the simple idea caught the attention of our curious friend who started asking if we were thinking about making it a business," Agrawal says, "We had not, but, after that, we started considering taking the idea to the floor."
So, after three months of market research, the two friends started an office at their home and started making customised gift items. Thus, Mastakala was born in May 2018 in a small space with big ambitions.
What is Mastakala?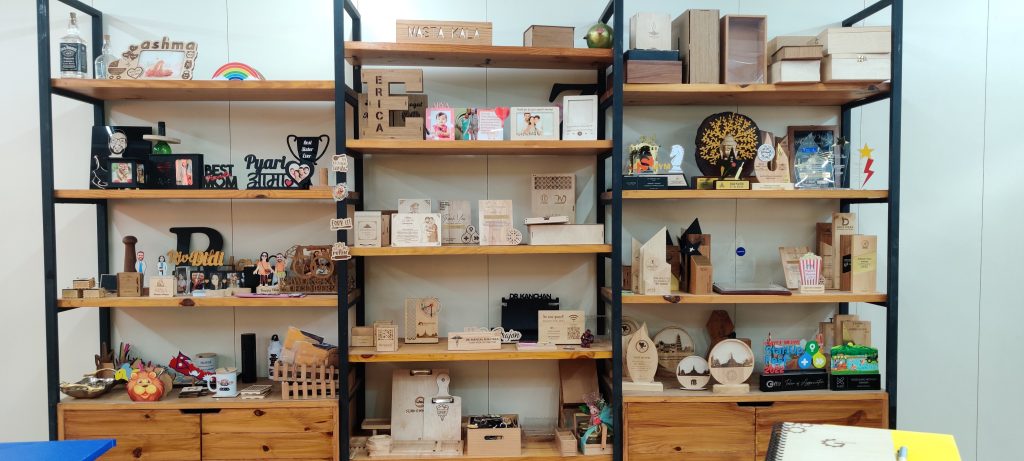 Mastakala identifies itself as a customised (corporate) gifting company. It works with wooden products, and customisation is a big part of its product line.
Co-founder Arun Agrawal (27) shares, "We believe that the unique aspect of our products lies in their connection to the heritage and culture of Kathmandu. The 'kath' in Kathmandu is wood so the people here love wood or anything related to wood. It is very relatable. And, adding customisation makes them more personal."
The company's major market comprises companies, brands and multinational corporations, but individual orders are always part of its milestones. "We have more bulk orders coming in, but individual customers who reach out to us and order from us always have been our champions. It is because of their recommendation that we always get more orders," shares Arun.
Both their families have a background in the textile business. Among the two, Nikhil, who studied architecture in India, is the creative brain of the company. Meanwhile, Arun, who studied computer engineering in Nepal, is looking after the business.
Starting from the wooden cake toppers, and setting a trend there, Mastakala has diversified its range in handmade wooden gifts and only bettered its options. Its best products are notebooks and other customised special-day gifts for individuals and customised kits for corporates.
"We never say no, even to impossible projects; we give them products as they want, in their budget," shares Arun, hinting at the reason that people gravitate towards Mastakala.
The idea is to grow, organically
For Mastakala, at first, only the two were working part-time, but fast forward to September 2018, they registered the company and officially started operations by December end. "In April 2019, we began ordering machines and hired full-time staff and got a proper office space in Nayabazaar," says Arun.
"Though we were not fully sure how the market will take us, we recognised the gap and began to make our space. With both individual and bulk orders, we expanded our space and moved to the next space. Two years ago, we needed more space, and we expanded here [Chamati]," he adds.
The team of two expanded to 10 by the time the Covid pandemic came and the lockdown was imposed. And in the last year alone, the team has expanded to 33 people. But to reach here, Mastakala saw a slow but organic growth, which is steady, they say.
"With no marketing, we relied solely on word of mouth to grow. And, interestingly, we have grown more in the past year, very organically again, than in the first two years of our start. We also just recently crossed 10k followers on Instagram," says Arun.
Even the name of the company was organic and natural. "While we were still brainstorming, he just called me at midnight one night and said 'Mastakala'. But I dismissed him and asked him to sleep. And for the next few days, we tried to think more, but the name got stuck and we all liked that."
In retrospect, the co-founders say they are grateful for the slow and steady growth. "When the pandemic hit, it did not impact us much. We paid all our 10 employees and bounced back immediately. The gap between the two lockdowns was small so there was a gap, but after the second lockdown, the company was able to recover 70 to 75 per cent of our business, within three months of resuming."
The pandemic also came as a blessing in disguise for Mastakala. "We love giving gifts and getting gifts. But Covid stopped it all so we used the lockdown time to brainstorm and create more designs too, so bouncing back was easier," says Nikhil.
And, with the circumstances, they also got more confident about online shopping.
As soon as life went back to normal, people wanted to spend and give gifts, and customising the gifts also became a new trend. He adds, "And meanwhile, people were growing concerned about the environment and sustainability. So that worked in our favour too as we checked all the boxes."
According to him, before Covid, gifting was an annual tradition, only during festivals and annual events. But as the corporate gifting culture has boomed, brands started investing in more customised gifts, new employee kits and farewell kits as well. He adds, "Customised gifts were in high demand as we tailored them to the client's needs and budget, with a proper bill, we created a good momentum for us."
Quality is a must, but it has a price
Establishing a business was no easy feat indeed and they grew with their mistakes too. Mastakala's present position has been achieved after four years of trial and error. From getting the design right to packaging, from optimising the raw materials to learning the importance of seasoning wood and stacking them correctly to minimise waste, they did it all, one mistake at a time.
He says, "Also from training the team and making sure they understand the vision and the process very well, we took our time. Now, it is like a well-oiled machine."
The co-founders stress that the quality has never been compromised throughout. For that, they say they take a very hands-on approach in training the new employees as well as in every step of the design, cutting, packaging and dispatching. "The machines do 60 per cent of the work, but the rest including finishing, is done by human input. It takes time and it has the scope of mistake too."
Mastakala is all about customisation, but customisation comes with a heavy cost for the company itself. It is more so as dealing with wooden products is tricky.
It works with only a few types of raw materials. It gets natural wood from Nepal and processed wood from European countries via India. It only imports raw materials, everything else–designing, cutting, finishing and packaging–is done here.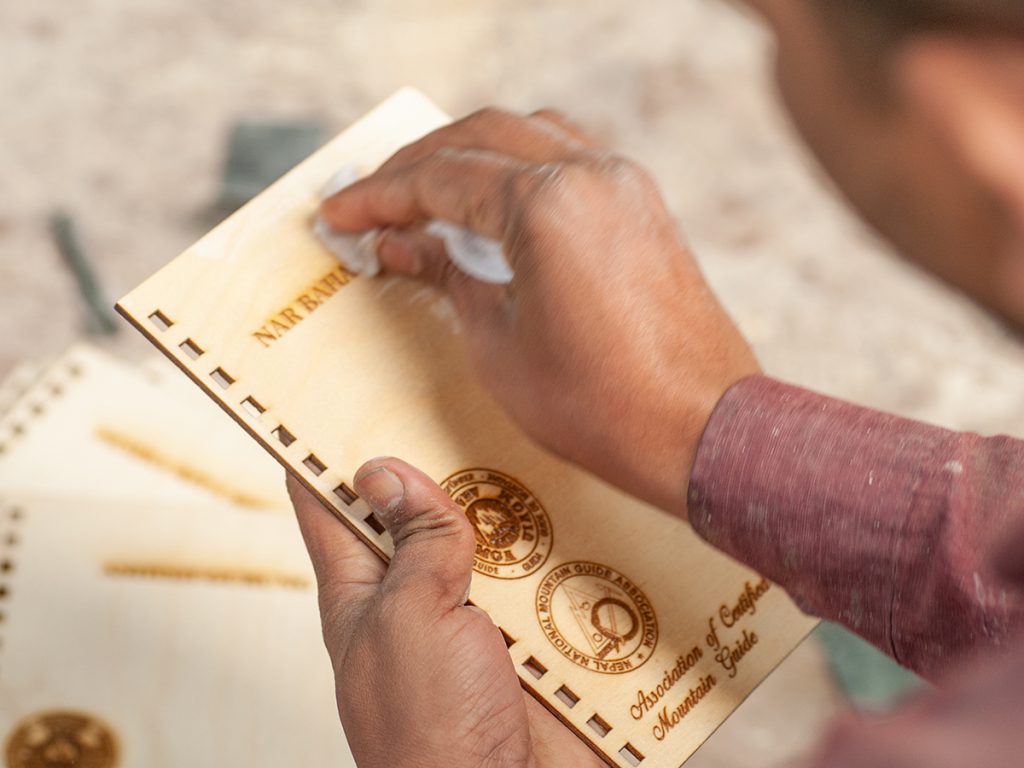 Another thing that adds to Mastakala's expense is environment-friendliness; there is no plastic used even in packaging. All the products get packaged in tailor-made boxes of lokta paper.
Arun says, "If the customers are paying a premium price, we want to make sure that they get the quality too, so we ensure that all the packages are pre-checked before dispatch and we have a 97 per cent record of damage-free packaging and delivery. In case of any problem, we bear the loss but never dispatch the damaged good or anything that is not on par. We instead use them to train our new staff."
But making a big profit will not be good for business, so Mastakala has kept its profit margin low. "Our products are market-fit; we are marginally in a comfortable position. We have learned how to minimise our loss with every step of production. Many complain that both our retail and bulk orders cost almost the same; it is because of that low margin and we do have to justify that sometimes. But the understanding with our clients has been good so far."
Making it in Nepal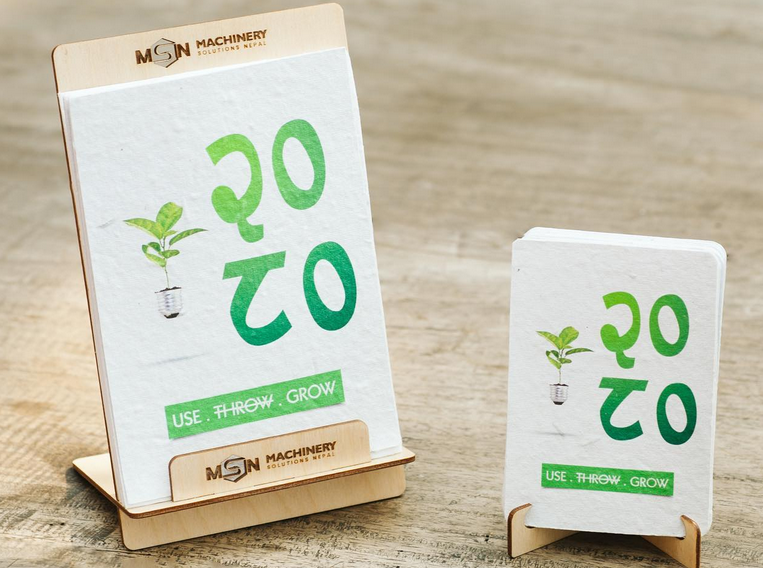 Mastakala founders think their venture is proof of how people can make a living in Nepal with products made in Nepal. And contrary to what other startups might complain about the process and policies being chaotic or inconducive, Mastakala guys say they had the opposite experience and registered their company in a day with encouragement from the government officials.
But being a success story means being prone to getting competitors in the market soon. For them, collaboration is always over competition. "Although other companies are working in the line of customisation or similar product lines, we will either work together or rather discontinue our products altogether to be confused with others," says Nikhil.
But there have been unethical practices. The company says it has encountered situations in which people have inquired about its products and replicated them at cheaper prices or in different materials. He says, "In Nepal, because designs are not commonly patented, copycat companies will remain a challenge for us, but I believe we will stand out."
If anyone comes into the market with better quality products, Mastakala would rather learn from them and grow too, says Nikhil.
As the company has completed around five years now, the co-founders already have the roadmap for the next five years. They are already selling some products in India, but their goal is to go bigger in the next five years.
"With the first-mover advantage in the market and their quality, we also have built a loyal customer base over time. So it is time to expand. First, in major cities of Nepal, and then, to Western countries," shares Nikhil.
"Apart from products made in India and China, our products can give competition to the price war while guaranteeing the quality and aesthetics that is on par with the global standards," says Arun.
"But, yes, implementation of the policies, lower custom tax of raw materials and better policies for export will help us reach the target easily," adds Nikhil.
At present, the company has delivered 7,515 packages, but, by 2028, Mastakala also has an ambitious target of delivering 1 million packages of happiness.