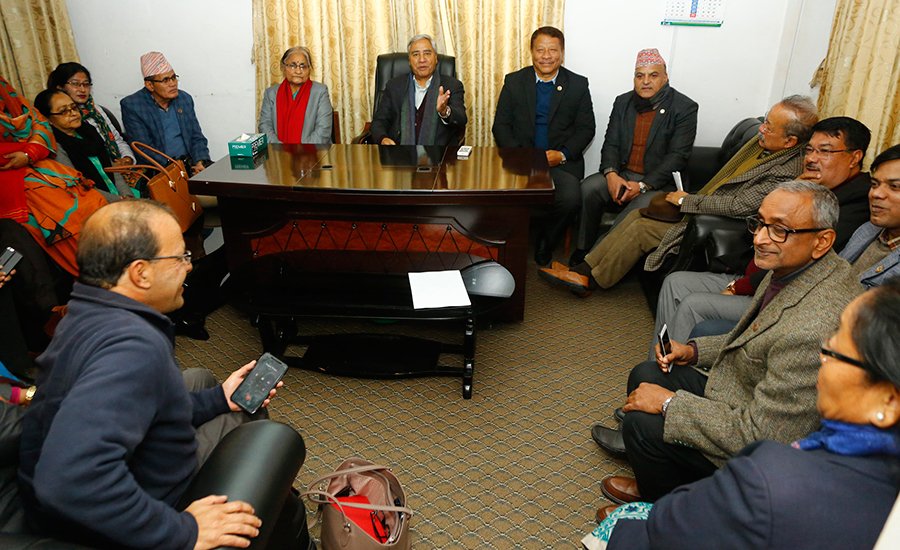 Kathmandu, January 21
The main opposition party Nepali Congress has concluded that it is unlikely to get support from the ruling Nepal Communist Party for the position of deputy speaker in the House of Representatives.
Hence, it has remained undecided whether to file its candidacy for the position as it is certain to lose. Whoever gets the NCP's support will win the position because the party commands majority votes.
Earlier, the opposition party had decided not to file its candidacy for the speaker and support the NCP's Agni Prasad Sapkota with a hope that the ruling party would reciprocate by offering it the deputy position. However, after Rastriya Janata Party Nepal's Laxman Lal Karna seconded Sapkota's nomination, the Congress leaders have believed that the NCP and the RJPN made a deal to support each other for the vacant positions.
Meanwhile, the main opposition party also thinks that the ruling party will delay the election for the deputy speaker so that it could make the RJPN supporting it, with a hope of the position, Congress lawmaker Ram Bahadur Bista says. RJPN's Karna also informs that the election process will begin only after the speaker's election will be over, coming Sunday.