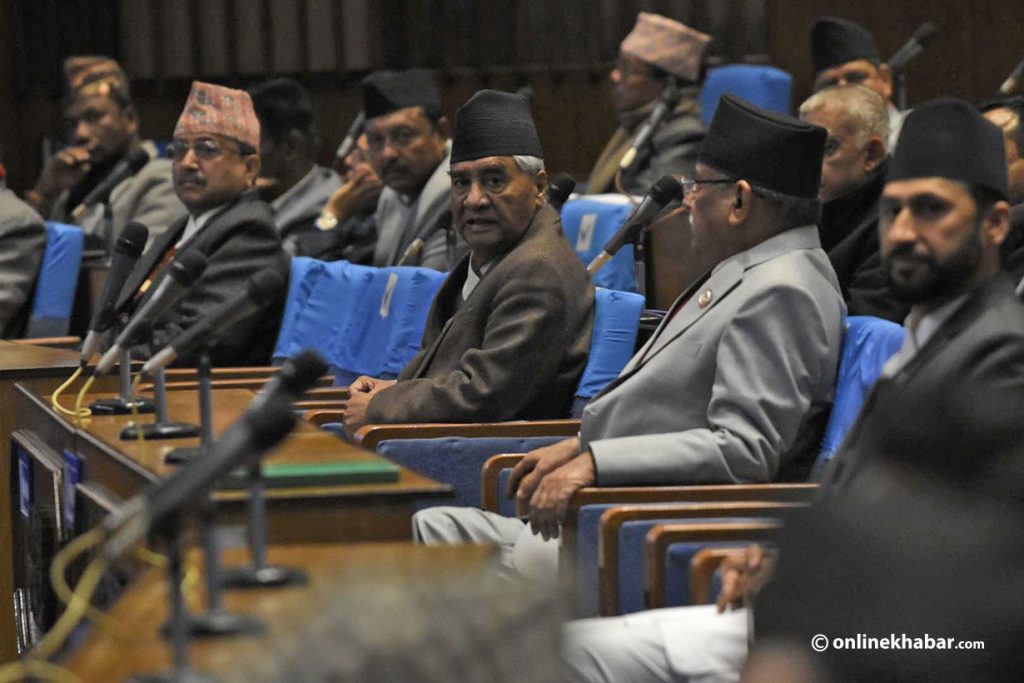 Kathmandu, January 10
Surprising the political observers, the biggest party in the House of Representatives, the Nepali Congress, has given Prime Minister Pushpa Kamal Dahal a vote of confidence.
Although the party president Sher Bahadur Deuba told the House of Representatives that was holding the vote on Tuesday that it would not participate in the government and stay in opposition, parliamentary experts say giving the trust vote to the prime minister means the party joins the ruling side.
This was unexpected as the CPN-Maoist Centre chairman Dahal had left the alliance with the Congress to join hands with the CPN-UML to become the prime minister–reportedly after Deuba refused to accept him as the PM.
But, the Nepali Congress parliamentary party meeting on Monday decided to give Dahal the vote of confidence. Two general secretaries of the party–Gagan Thapa and Bishwa Prakash Sharma and two other parliamentarians–registered their note of dissent on the decision.
It is assumed that Deuba supported Dahal hoping for a favour from the Maoist side for the presidential election to be held after a few weeks.
With the biggest party joining the ruling side, two small parties–Nepal Workers and Peasants Party and Rastriya Janamorcha–are on the opposition side. The two parties, which could not gain the national party status, have a lawmaker each.