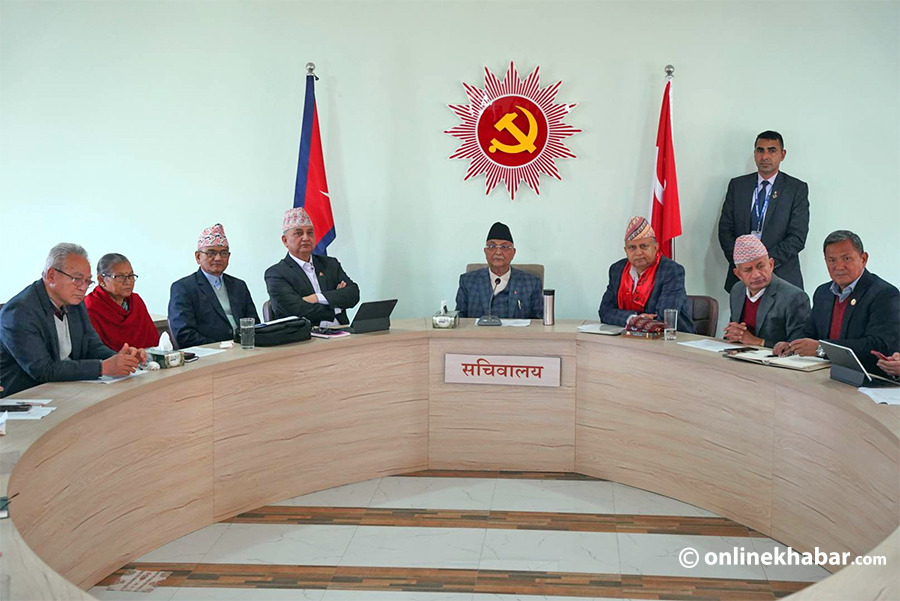 Kathmandu, February 27
The CPN-UML, the biggest party in the Pushpa Kamal Dahal-led government, has decided to leave the government and withdraw the support given to the cabinet.
A secretariat meeting held on Monday made the decision, informs the party chairperson vice-chairman Bishnu Paudel, a deputy prime minister of the Dahal government.
The party was expected to make the decision on Saturday when the parties filed nominations for the presidential poll as Prime Minister Dahal's party supported the Nepali Congress candidate, making his agreement with the UML useless.
It, however, was reluctant then, making people believe the party still had some hopes to turn the tables until the presidential election on March 9.
Paudel told the press after the meeting today that the party was forced to withdraw as Prime Minister Dahal barred Foreign Affairs Minister Bimala Rai Paudyal from attending the UN Human Rights Council meeting in Geneva.
With the Nepali Congress preparing to join the government, the UML now will be the main opposition in the parliament.