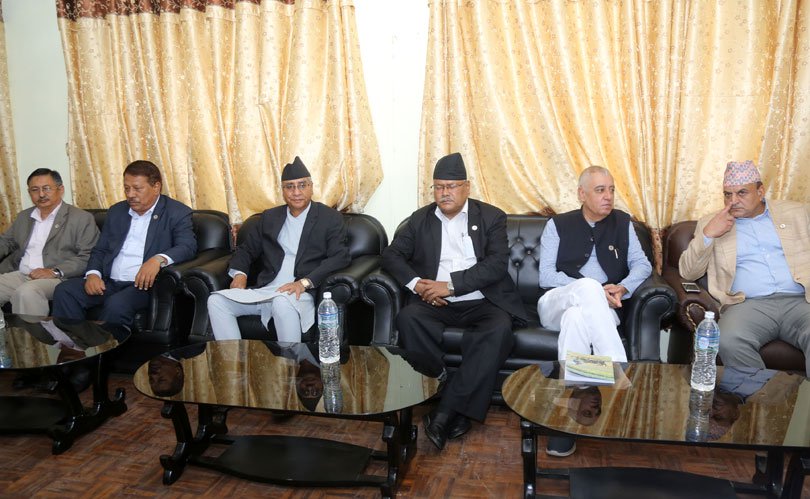 Kathmandu, July 4
The main opposition party Nepal Congress says it backs demands raised by Dr Govinda KC and Ganga Maya Adhikari, who are on fast-unto-deaths in different parts of the country with different demands.
Medical education reform activist Dr KC is fasting in Jumla of Karnali demanding the the government formulate a medical education law in line with the report prepared by a panel led by educationist Kedar Bhakta Mathema. Likewise, Adhikari is on the strike at Bir Hospital demanding that suspects of the conflict-era murder of her son Krishna Prasad be put under trial.
A parliamentary party meeting of the Congress held today decided to mobilise three lawmakers to lobby for each of two persons.
Accordingly, lawmakers Prakash Rasaili Snehi, Rangamati Shahi and Dinabandhu Shrestha will go to Jumla tomorrow to express their solidarity with the fasting doctor.
Likewise, the meeting assigned lawmakers Parbata DC Chaudhary, Amaresh Kumar Singh and Bed Timalsina to take stock of Adhikari's situation and raise voices for her in Parliament. They are scheduled to meet Adhikari at the Bir Hospital this afternoon, according to the party's Chief Whip Bal Krishna Khand.