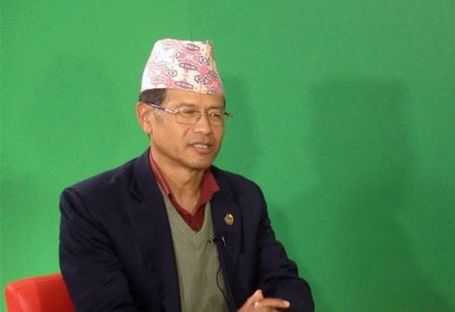 Kathmandu, January 9
Nepali Congress leader Dhan Raj Gurung said on Monday that Parliament should pass the impeachment motion against suspended CIAA Chief Commissioner Lok Man Singh Karki even though the Supreme Court has relieved him of the constitutional position.
The Parliament should not heave a sigh of relief just because the court has removed him as CIAA chief, Gurung said, adding: Lok Man has committed unforgivable acts, that's why he should face the impeachment motion through the Parliament. He needs to be impeached for his corrupt deeds.
At a programme organised in the Capital on Monday, Gurung said there's no need to amend the Constitution for now.
He said: I am not in favour of Constitution amendment and there's no need to amend the Charter in the name of making it acceptable to all. The Charter should be amended only after reaching a broader understanding with political parties.
It will be meaningless to amend the Constitution by excluding the CPN-UML or without reaching a deal with it, he said.