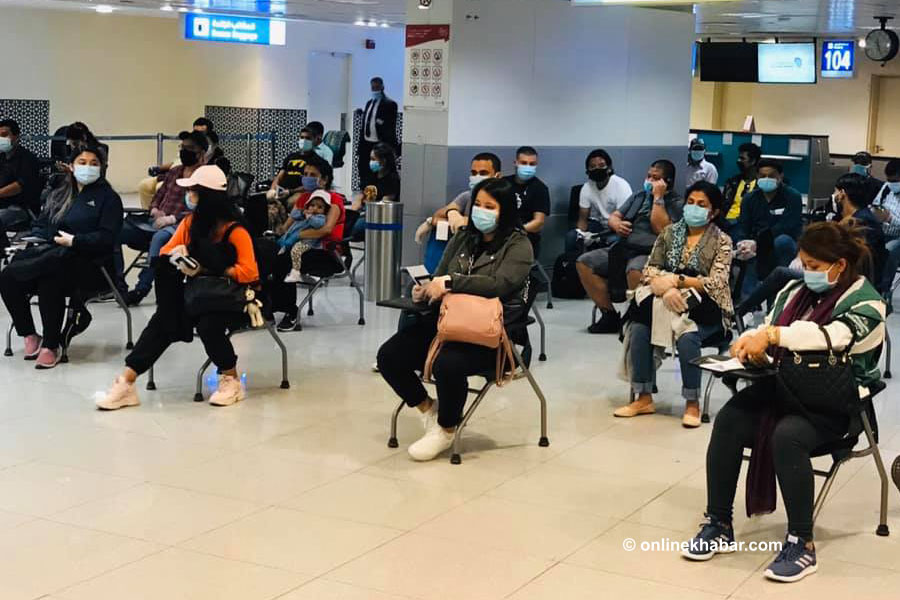 Kathmandu, August 18
Within one week since it decided to repatriate a maximum of 500 Nepalis stranded abroad every day from August 17 to 31, the government has put the flights on hold until the next notice.
The Covid-19 Crisis Management Centre directed the Ministry of Culture, Tourism and Civil Aviation to postpone the flights on the first day of the schedule on Monday. The CCMC has cited the lack of sufficient quarantine facilities as a reason for the postponement.
"As the infection is increasing in Nepal, many local units have imposed restrictive orders. Further, information that hotels are available for quarantine has not been provided," a letter sent by the CCMC to the ministry reads, "Hence, a request is made to postpone the currently scheduled flights and reschedule them when hotel quarantine is certain."
Earlier, the Civil Aviation Authority of Nepal had already published a schedule of 43 flights from August 17 to 31. A postponement of these flights means the homecoming of around 20,000 stranded workers has been delayed indefinitely.
Altogether, around 80,000 Nepalis have so far registered themselves with various embassies on the list of workers willing to go back home after losing jobs or facing various difficulties due to the Covid-19 crisis, it has been learned.