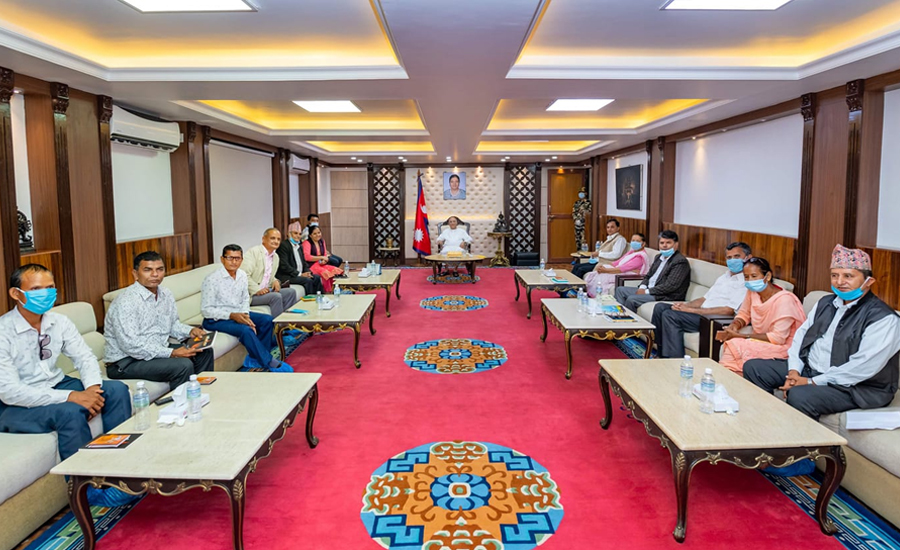 Kathmandu, August 9
Nearly a month after his statement that Ram, the hero of the religious mythology Ramayana, was born in southern Nepal, not in Ayodhya as believed so far, ran into controversy, Prime Minister KP Sharma Oli on Saturday reiterated the statement, also directing local politicians to build a 'grand' temple there.
Oli's reiteration that comes three days after Indian Prime Minister Narendra Modi laid the foundation stone for the Ram Temple in Ayodhya of Uttar Pradesh also follows an effort of the Ministry of Foreign Affairs to correct the 'error' he made.
Receiving a delegation from the Madi municipality of Chitwan that lies a section of Ayodhyapuri, where Oli claims Lord Ram was born, at his residence in Baluwatar on Saturday, Oli said, "Formulate a master plan to develop the area as the dham (religious site) and build a grant temple there."
Madi's Mayor Thakur Prasad Dhakal informs journalists after the meeting that Oli wanted to have a statue of Lord Ram and Sita established there by October 2021. He also suggested that the municipality could rename itself as Ayodhyapur after forging consensus in the city council.
Meanwhile, the local leaders also urged the prime minister to take initiatives to solve problems of residence faced by the Chepangs living on the edge of Chitwan National Park. Referring to the park administration's act of destroying the huts that Chepangs were living in a few weeks ago, Dhakal said, "It will be meaningless to construct the temple without building houses for the Chepangs."