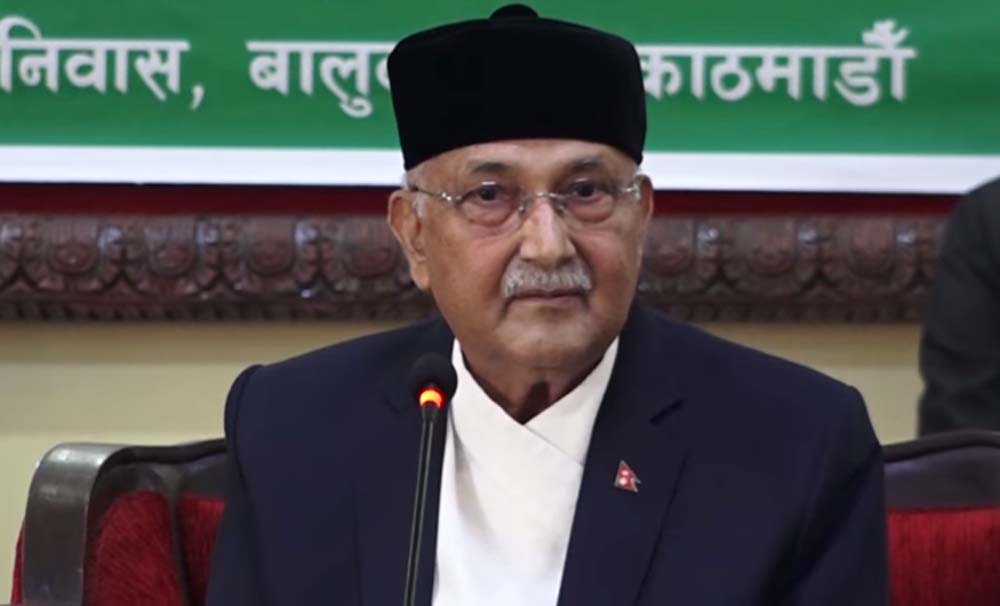 Kathmandu, July 14
Prime Minister KP Sharma Oli has claimed that the mythological character of Ram, the eldest son of King Dasharath, was born in Nepal, not Ayodhya of India. He says India created a 'fake Ayodhya' so as to culturally encroach on Nepal.
Oli's statement comes at a time when Nepal-India relationships have soured in the wake of India refusing to accept the new political map of Nepal that also included the disputed Kalapani-Limpiyadhura region. Of late, Indian media have presented some baseless and false reports about Oli's engagements with Hou Yanqi, the Chinese Ambassador in Kathmandu. Hence, his statement on Monday is certain to drag him to the negative limelight in India again.
Speaking at a function organised to mark Bhanu Jayanti, the birth anniversary of poet Bhanu Bhakta Acharya, in Kathmandu on Monday, Oli said, "We have been believing that we (Nepalis) married off Sita to Ram, an Indian prince. But, he was not an Indian, but from Ayodhya, a village located west of Birgunj."
He interpreted that coming to Janakpur for marriage from that distant place which has been claimed as Ayodhya in India was not possible that time as there were not telephone, internet or other communication facilities. "From where would they know (about distant places)? It was not possible. The brides would be sought nearby and marriages would happen."
The controversial leader said he was aware that some 'experts' would attack him over this statement.