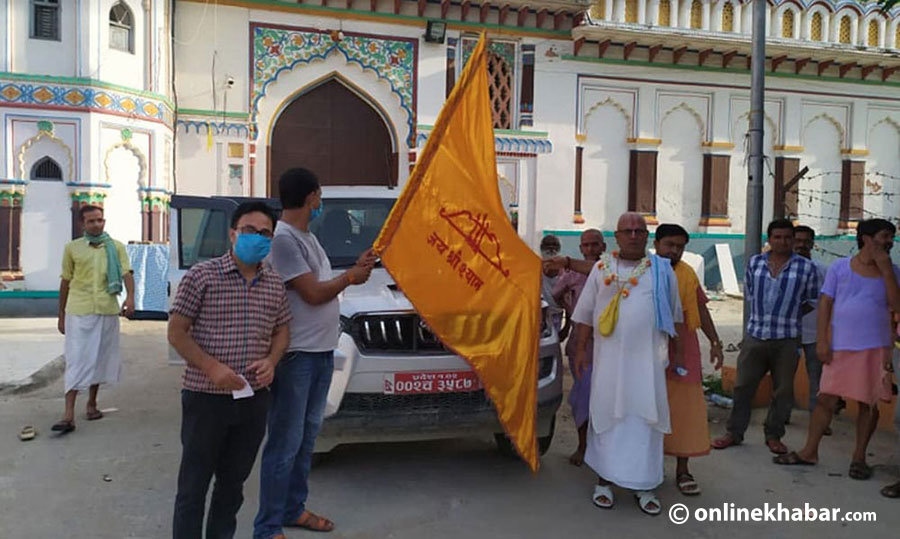 Janakpurdham, August 5
Janakpur, which many believe was the birthplace of Sita, the wife of Ram, the hero of the Ramayana myth, has sent a team to Ayodhya, Ram's birthplace, to attend a ceremony to be held to lay the foundation stone for the new Ram Temple there.
The temple is being constructed after the Supreme Court of India last year said the land would belong to the temple, ending a years-long dispute between Hindus and Muslims. A group of Hindus in 1992 had razed the 16th-century Babri Mosque there claiming that was the birthplace of Lord Ram.
Ram Tapeshwar Das, the Mahanta of the Janaki Temple in Janakpur, is leading the Nepali delegation to the ceremony. Das says he is taking five bircks each made of one-kilo silver to the function.
Indian Prime Minister Narendra Modi, who rose to power preaching his Hinduvta agenda, is scheduled to lay the foundation stone for the temple in Ayodhya of Uttar Pradesh this afternoon.