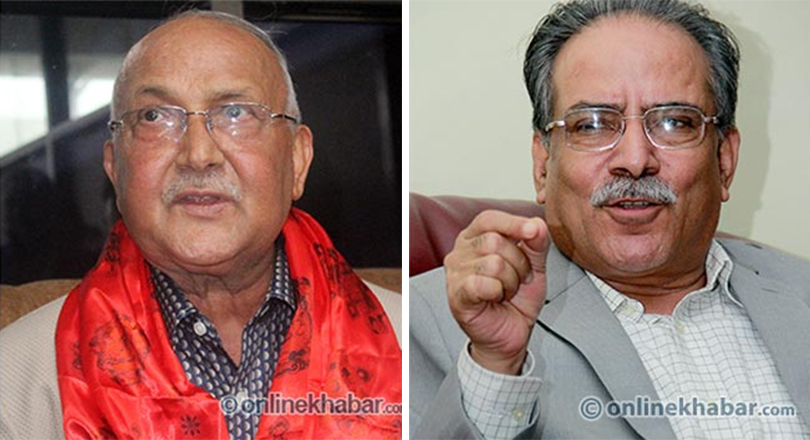 Kathmandu,
May 30
Prime Minister KP Sharma Oli and CPN-Maoist Centre Chair Pushpa Kamal Dahal 'Prachanda' had a meeting on Monday morning.
Latest political developments and the budget for the fiscal 2073-74 BS figured in the talks. The Maoist party has expressed dissatisfaction with the KP Oli-led government for not incorporating some of its demands.
The party had demanded shares worth one million rupees to families of those, who received martyrdom during the decade-long Maoist insurgency and pension for farmers.
The centre's Parliamentary Party has also decided to raise this issue strongly in the Parliament.
The talks come amid rumours that the two parties have reached an understanding to change the leadership of the government. The government has also drawn fire from several quarters for including populist programmes in the budget and hiking the salary of government employees.
Pramod Dahal, PM Oli's press adviser, described the meeting as regular. He said it focused on contemporary issues.