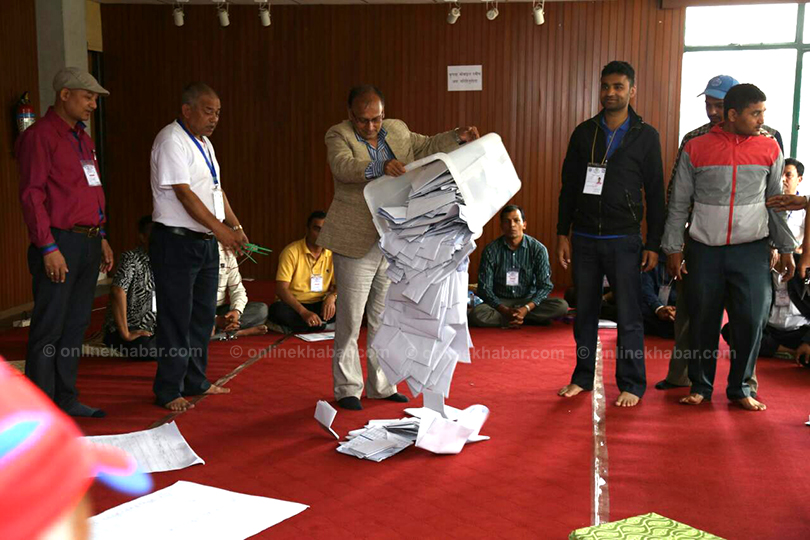 Kathmandu, May 18
The Nepali Congress and the CPN-UML are neck and neck as results of Sunday local level elections from more units are being published.
As of Thursday  10 am, results from around 175 municipalities and rural municipalities have been out. Of them, the NC has won the top position in 69 units, followed by 68 of the UML.
The CPN-Maoist Centre has won in 31 places whereas three independent candidates have been elected chiefs of local units.
The Rastriya Prajatantra Party and the Naya Sakti-Federal Socialist Forum alliance have won one seat each.
Meanwhile, vote counting is underway in more than 100 local bodies.