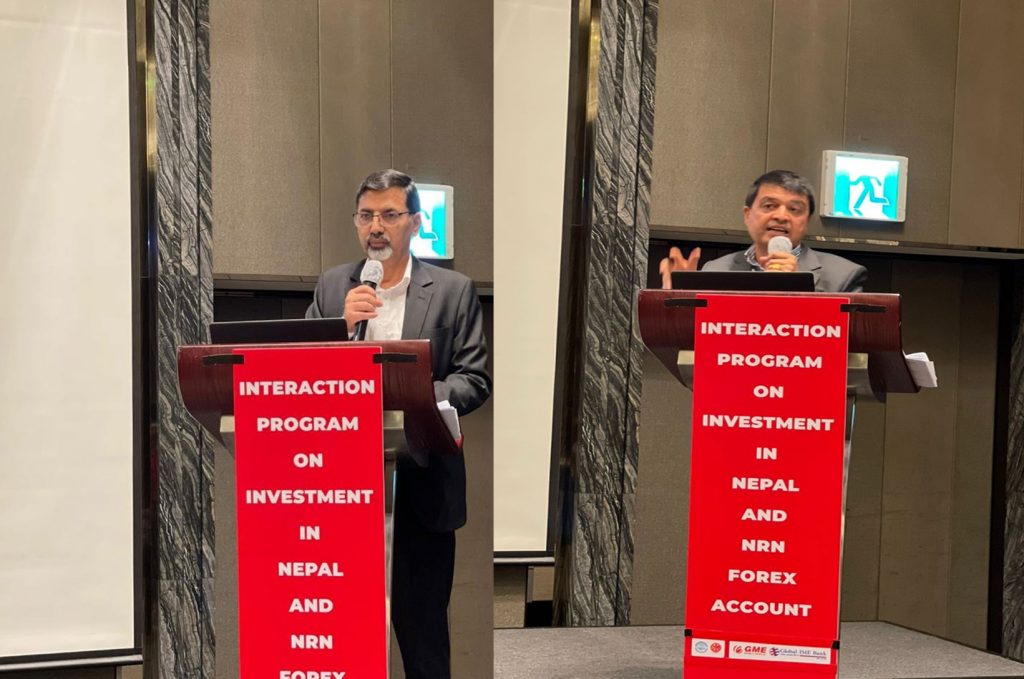 Kathmandu, September 15
Global IME Bank Limited and Global Money Express have organised an interaction programme in Seoul, South Korea, recently urging the South Korean investors and the non-resident Nepali community there to invest in Nepal.
Speaking at the programme, Finance Minister Janardan Sharma said that foreign direct investment and remittances are of great importance to save the country's economy at present when the foreign exchange reserves have decreased significantly.
"Foreign currency reserves have decreased in the country now. The bank and financial sector is facing liquidity problems. In this current situation, you should facilitate for the foreign investment into Nepal and help to receive remittances through formal banking system opening of accounts in Nepali banks in foreign currency," he said.
Informing Global IME Bank has recently opened a branch in Korea, Chandra Prasad Dhakal, the bank chair, urged non-resident Nepalis to invest in Nepal with confidence and to open foreign currency accounts in Nepali banks.