For the past month, a lot of stir has been going on regarding the foreign direct investment policies of Nepal. It has received so much backlash from various sides after the government welcomed foreign investment in agriculture among other sectors. Implications of foreign investment in agriculture are yet to be analysed fully, however, many hypothesise it is bad for a country that is still largely dependent on agriculture for its gross domestic product (GDP).
It is a topic of grave importance, yet, many are still unaware of what all the fuss is about. Here is what has happened so far that you need to know about:
1. The disputed decision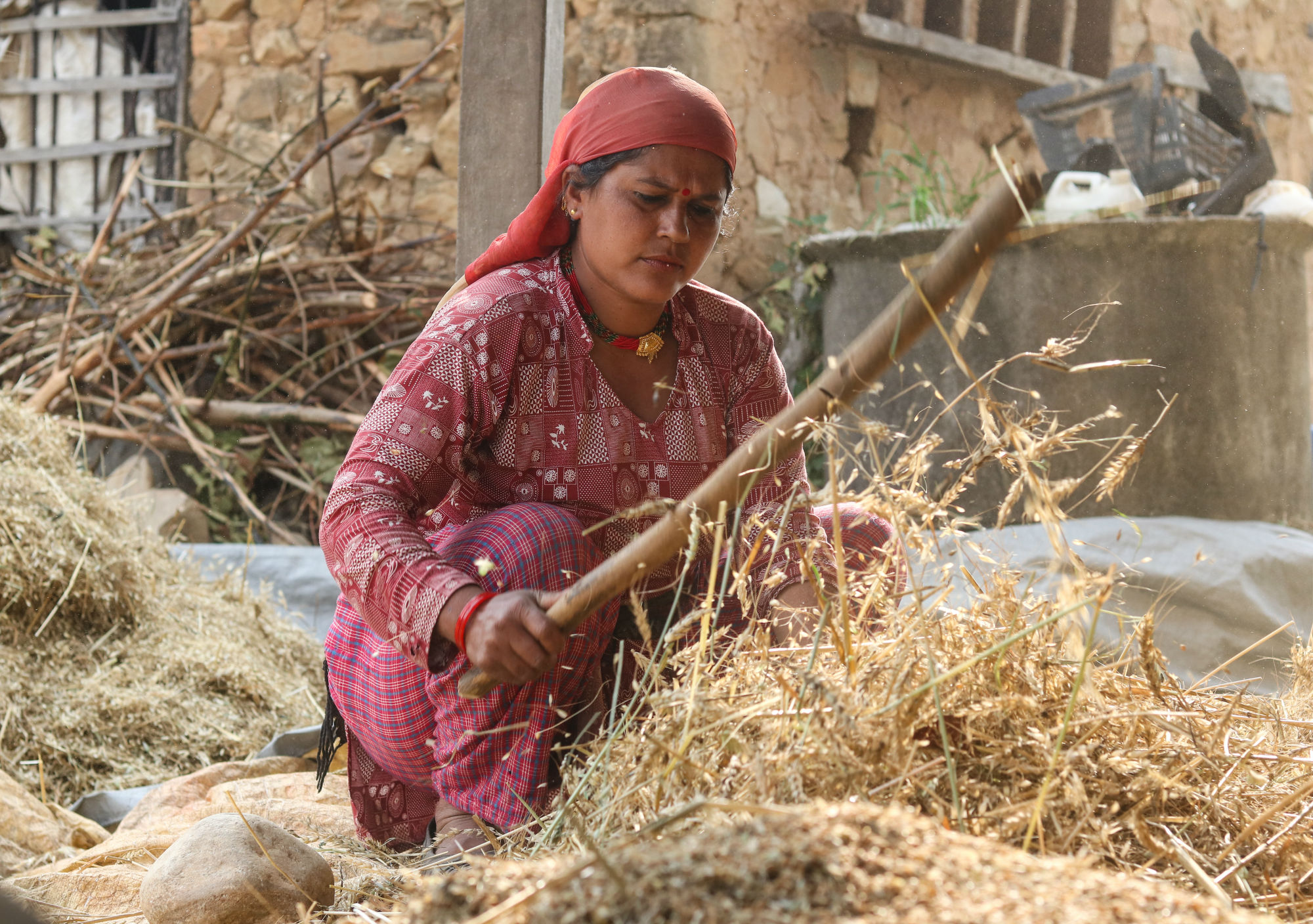 On January 4, 2021, the government of Nepal decided to allow foreign investment in the agricultural sector. The decision immediately came into effect with its publication in the Nepal Gazette.
As per the announcement, for agricultural products like wheat, rice, and maize, the foreign investor(s) should have an immovable capital investment of Rs 500 million and should export 75 per cent of the production.
2. Government's argument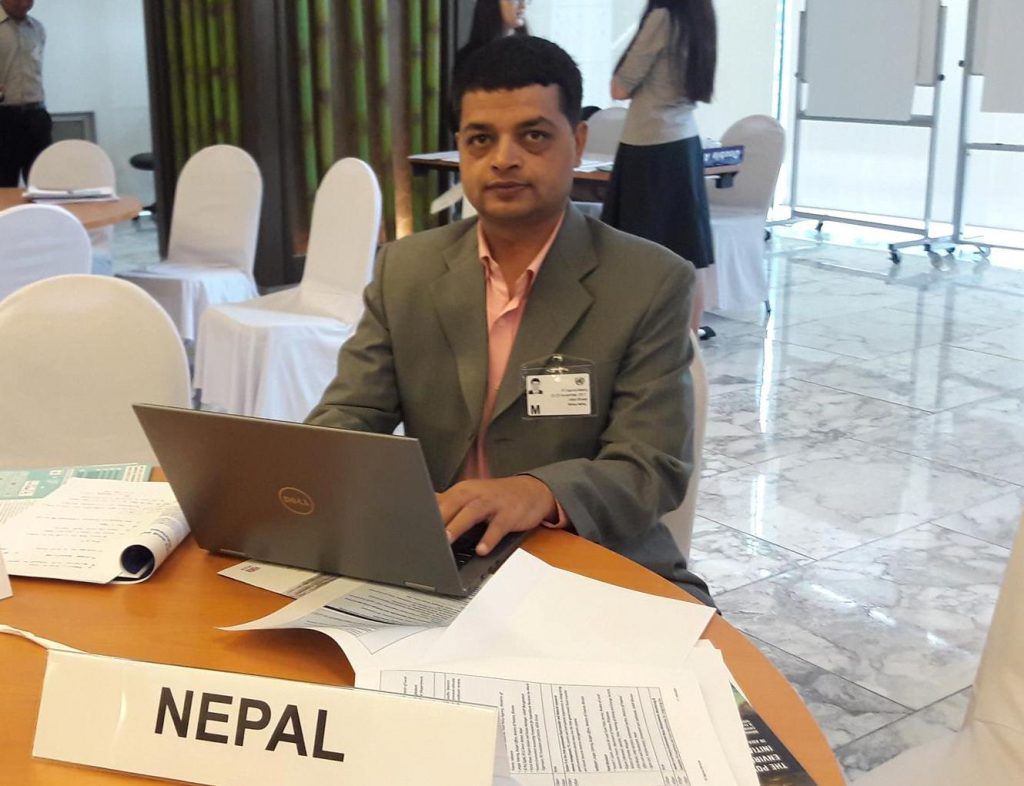 Director-General for the Department of Industry Jiblal Bhusal says the call was made to integrate technology in the agricultural sector as well as to make the sector more professional.
Bhusal also argues that foreign investment in agriculture and agro or forest products were never discouraged since the Foreign Investment and Technology Transfer Act (FITTA) was introduced in 1992.
In fact, he argues, 289 projects were said to have started with a pledge from foreign investors with a gross worth of more than Rs 7 billion, during this period. Adding on that, he says, retaliation against foreign investment now does not make sense and is one-sided.
"There are guidelines and conditions imposed on all foreign investment ventures. Foreign investment in the agricultural sector will now be more structured and it will create more opportunities for exports and jobs," says Bhusal.
3. The disagreement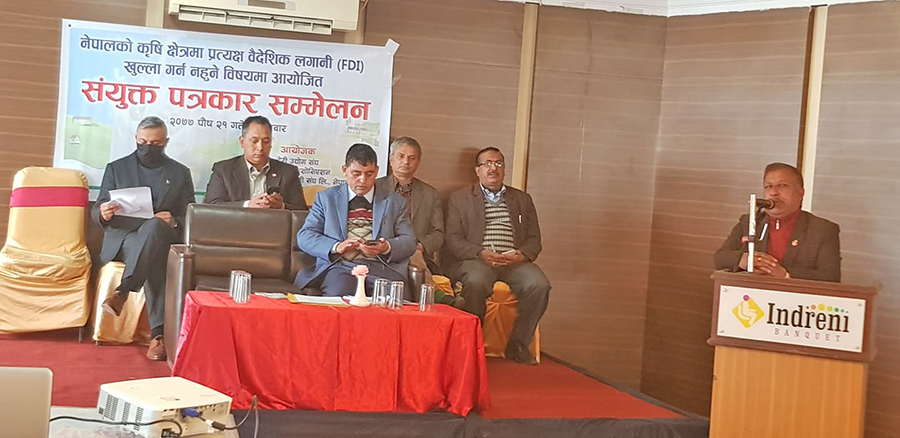 However, stakeholders do not buy Bhusal's arguments.
If we look at clauses of FITTA, foreign investment is welcomed in Nepal, in all but nine sectors.
The 'prohibited' sectors include primary agro-production as well as animal husbandry, cottage and small industries, arms and ammunition, chemical or nuclear weapons, real estates, remittances, tourism-related services, media outlets, finance and skill-based training services such as music and computer or language and consultancy services.
And, the controversy arises here citing that the government is planning to welcome foreign investment against the Act, arguably for vested interest. The government had plans to invite foreign investment in Nepal's agriculture in 2019 itself with the amendment to the Act, before the 2019 Investment Summit. However, the Industry, Commerce, Labour and Consumer Interest Protection Committee of Parliament passed a bill that discouraged foreign investment in the agricultural sector as well as small and cottage industries.
Many have accused the government of tweaking the Act to invite India's AMUL (Anand Milk Union Ltd.) in Nepal and seeking personal gain.
One of them is former Minister for Agriculture Ghana Shyam Bhusal, who claims the prime minister showed specific interest and put pressure to bring this amendment into effect, despite his multiple efforts, and support of Minister for Industry Lekh Raj Bhatta, to prove it unwanted and unreasonable during cabinet meetings. He claims the bill was passed in his absence and was denied access to its files.
4. Major concerns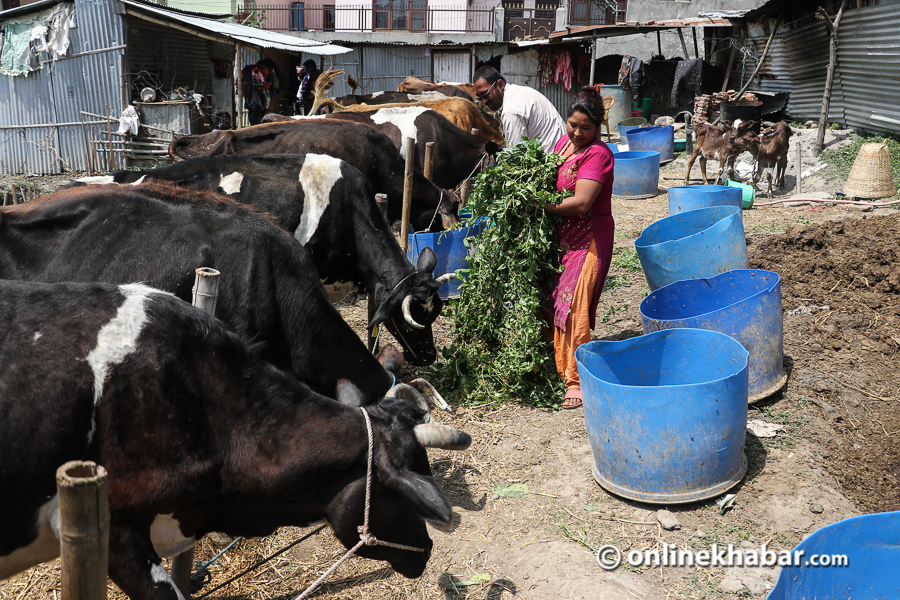 Former Agriculture Secretary Hari Dahal thinks such foreign investment will invite misuse of the investment, privatisation of the sector and monopoly in the milk industry and agro-production and their respective markets, given the government cannot properly monitor them.
Likewise, experts also say that if the foreign investors and established companies intervene in these sectors, Nepali farmers, producers and investors will not be able to compete, in terms of investment, production, technology and market penetration. As a result, there will be a syndicated market and minimal to no local involvement. They claim that the foreign investment in the primary agro-production sector will result in a loss of Rs 85 billion local investment, loss in jobs and subsequent income of local producers.
As for now, the milk industry contributes about 9 per cent of the national agricultural income. The industry, with the Dairy Development Corporation and private milk enterprises, is moving towards self-sufficiency with 80 per cent market coverage.
Former Minister for Industry Nabindra Raj Joshi is of the view that Nepal should not invite foreign investment in sectors where the country is capable of being independent, both in production and market. He is also sceptic about the government's ability to penalise them if the foreign investors fail to adhere to the policy.
5. The backlash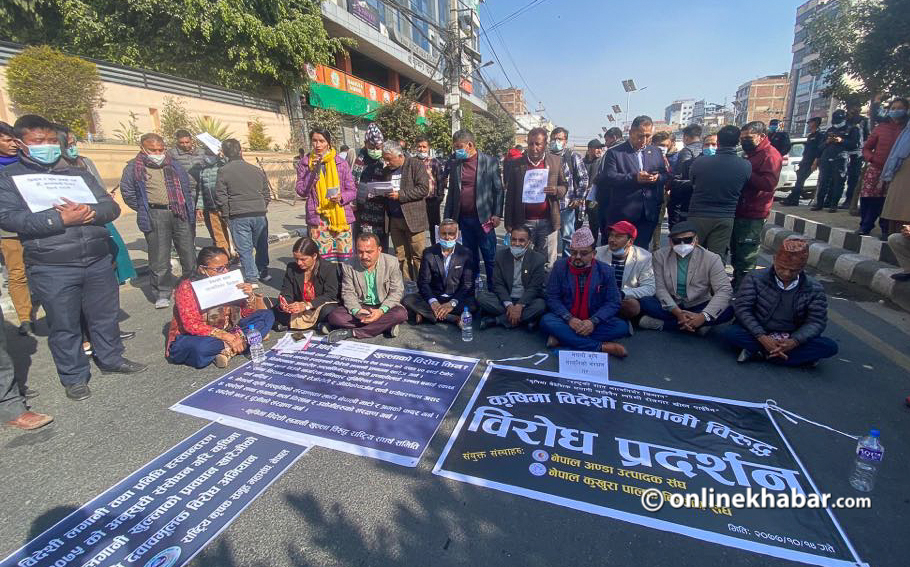 Four organisations namely Dairy Industries Association (DIA), Nepal Dairy Association (NDA), Central Dairy Cooperative Association Nepal, and Federation of Central Livestock Cooperative, jointly expressed disagreement against the move, in a programme on January 5, and demanded the government take back the decision.
They further express their disappointment with the government that is inviting foreign investment rather than helping them recover, post-lockdown and loss inflicted by the shutdown.
On January 20, the Supreme Court issued an interim order to put the decision on hold as well.
On January 22, other 18 organisation working in the relation of the farmers also appealed the government to take back its decision. Two days later, the other 15 organisations related to agro-production formed a joint protest committee to speak against the government's move. Other private organisations also have demanded the government hold its decision until further research.