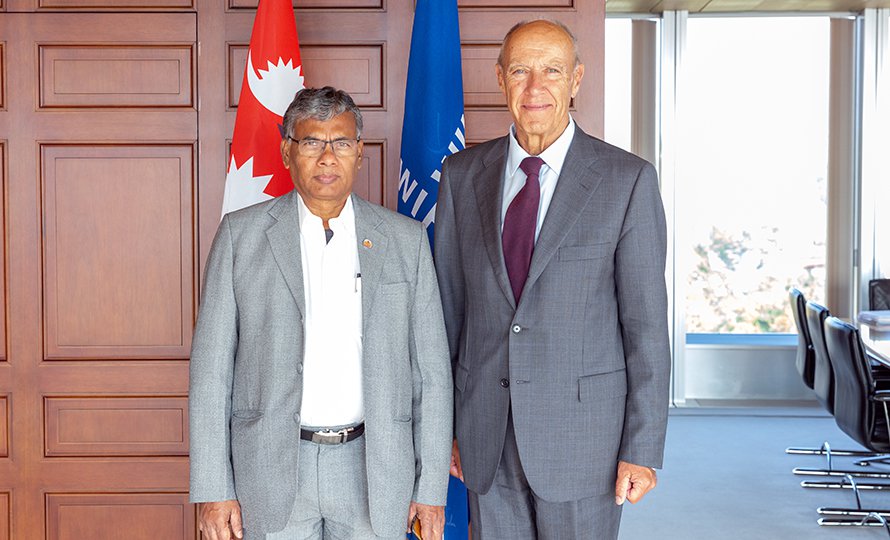 Kathmandu, October 24
Minister for Industry, Commerce and Supplies Matrika Yadav says the government is drafting a new law on protection and promotion of intellectual property rights.
During a meeting with World Intellectual Property Organisation's Director General Francis Gurry in Geneva of Switzerland, the Minister said the new law would be based on the previous law, but protection of national interests would also be prioritised.
Yadav said protection intellectual property was a challenging task, but the government was committed to it as the constitution also recognises it as a fundamental right.
He said the government would spread awareness among the public to promote the idea.
On the occasion, he acknowledged the support provided by the WIPO to Nepal so far. In response, Gurry said the Organisation would continue its support.