Arguably, Laxmi Prasad Devkota's Muna Madan is the most sold book in Nepal. Since its first publication in 1936, the ballad has been republished around 50 more times. His other books were republished quite a few times as well. Consequently, he and his family regularly received a royalty for every book sold.
"Until 2009, we regularly received it, but since then Sajha Publication hasn't contacted us," says Padma Prasad Devkota, his son. "I want to ask them why, but there is no point during these times because I know they are in a mess themselves."
Popular Nepali author Parijat, who passed away in 1993, has also been receiving the royalty for her work. The Prarjat Memorial Centre on her behalf receives the royalty. Fiction Books, which has been republishing her works, gives the money in a lump sum after the publication of each volume.
"The last payment we took was in 2018. We're having talks with the publishers about how to move forward," says Sneh Sayami, the centre's president.
Apart from these two, families (or organisations) of deceased writers BP Koirala, Diamond Shamsher, Bijaya Malla, Govinda Malla, Lekhanath Paudyal, Guru Prasad Mainali, Mandan Mani Dixit, Janak Lal Sharma, Manuj Babu Mishra, Rajeshwar Devkota, Dewan Singh Rai, Bhupi Sherchan, Baburam Acharya, Dhanush Chandra Gautam and Govinda Bartaman are also receiving royalties on their respective publishers.
According to the Copyright Act, 2002, an author is entitled to royalty amount during this lifetime and 50 years after their death. During this time, the publisher has to take permission from the author or their family before they publish a book. However, after 50 years, any publisher can publish the author's book without having to pay the royalty.
But, not everyone is getting the royalties as assured by the law. Ramesh Bikal's works are available everywhere in Nepal. During his lifetime, he wrote over 60 books. But, his son Bijaya Chalise says the last time the family received royalty was in 2015. He says the family does not get any royalty for his father's works that have been included in the academic curriculum.
"Sajha Prakashan publishes dad's books. A few others have come to seek permission to publish them as well. Some have given us a royalty for publishing the book, some say they'll give but haven't," says Chalise son.
It has been a century since book publication started in Nepal. During this time, thousands of writers have published books. Some have been republished many times, but there are only a few who receive royalties for the books they have written.
Money money money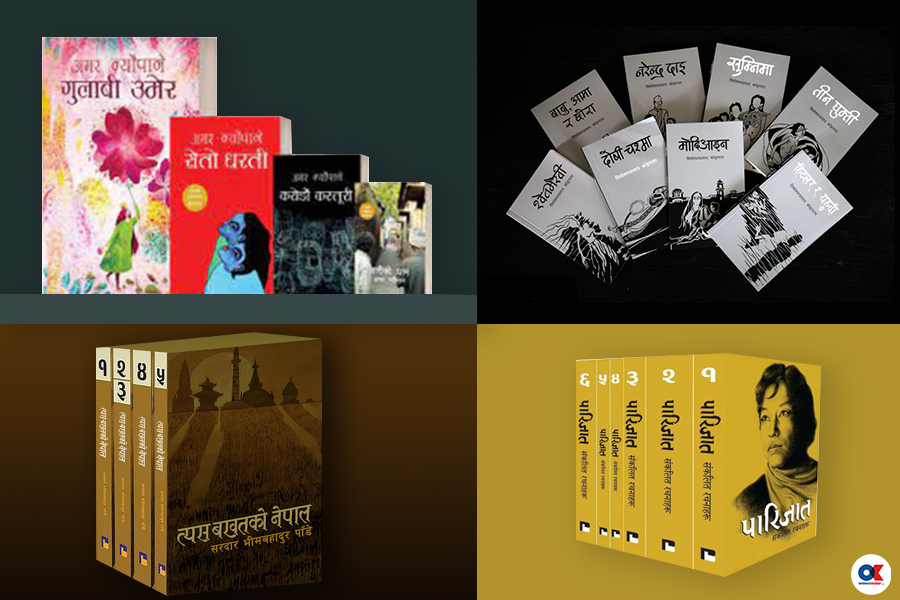 Recently, writer Nilam Karki 'Niharika' in an interview with Onlinekhabar said her income from her works was equivalent to that of a government's section officer. Similarly, Kumar Nagarkoti's book Kalpagrantha which costs Rs 2,021, was booked by over 3,500 people.
Rabindra Mishra, who released his book Rajniti Sangai Rajkaj, says he received Rs 1.2 million royalty in two instalments from the publisher.
These were examples of those who received royalties. But, many have been regularly stating they have been cheated. Krishna Acharya, a young writer, says everyone who is not receiving royalties should get together and file a complaint against the publications. Acharya says a lot of young writers like him are being cheated by private publication houses as they do not hand out royalties.
There is an odd blame game happening in this regard. Writers are blaming publishers and vice versa, which has made this issue unclear to everyone.
Living off royalties
Even though government publications like Sajha and Nepal Academy have stopped handing out royalties, a few private publishers do give out yearly or lump sum royalties.
Fine Print, Book Hill, Nepalaya, Phoenix, Kitab Publishers and Ratna Pustak Bhandar are a few that have been giving royalties to a few writers.
Kumar Nagarkoti, Buddhisagar, Narayan Wagle, Subin Bhattarai, Nilam Karki, Krishna Dharabasi, Nayan Raj Pandey, Narayan Dhakal, Khagendra Sangraula and Rabindra Mishra get royalties on a monthly basis.
Nayan Raj Pandey says he can sustain himself from the amount he gets as royalty from his publishers. "I have more than six books. That gives me enough to sustain myself and my family," he says.
But, he says this is not applicable to all as only those with over a dozen books or ones with a few best-sellers can get enough amount to sustain themselves.
Celebrities and popular politicians, on the other hand, earn more royalties. Each of Haribansha Acharya, Rukmangat Katwal, Madan Krishna Shrestha, Manisha Koirala, Sushila Karki and Karna Shakya received over Rs 1 million in royalty from their first edition itself.
Struggle for royalty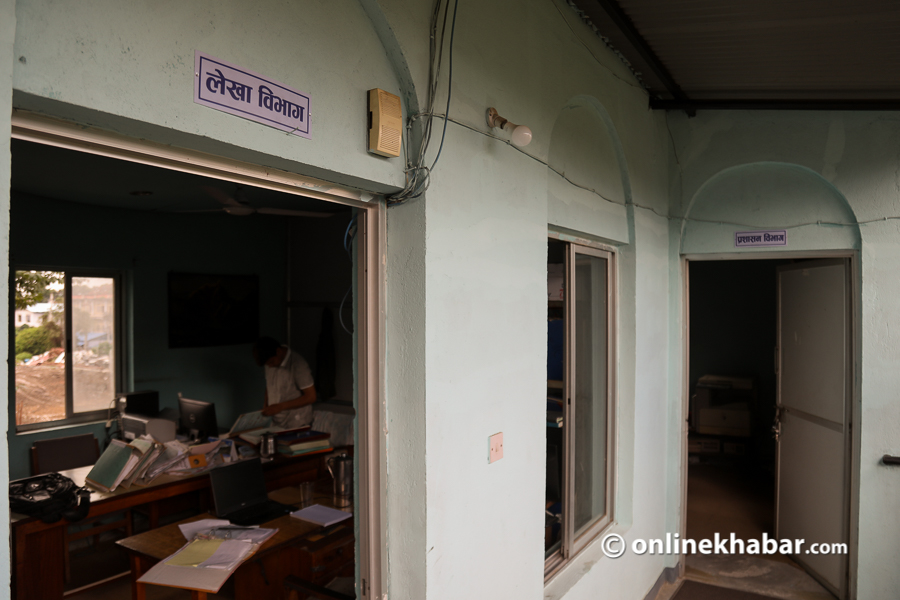 There are many who have not had a penny in royalty from both government and private publishers. Sajha Prakashan stopped handing out royalties in 2015. A senior officer at the publication, Hom Bhattarai, says it cannot give royalties because it is in a terrible state financially.
"After the government stopped giving us publishing work, we've become broke," says Bhattarai. "We can't give royalties by just selling literature books."
However, last year, Dayaram Shrestha, Bal Krishna Adhikari, Amar Giri, Krishna Hari Baral and Netra Atom received some amount of royalty last year. The publication's president Bijaya Subba says that he has no idea how these people received a royalty when the organisation has been broke since 2015.
It has been six years since the publication has stopped giving royalties but in that time, it has published nearly a dozen books. Dinesh Adhikari, Govinda Giri and Lil Bahadur Chhetri say Sajha has stopped giving out royalties. Families of deceased writers whose books are being published by Sajha are also not getting royalties.
It is not just Sajha, private publication houses are also refraining from handing out royalties to writers. Chandra Prakash Baniya, last year's Madan Puraskar winner, at the Nepal Literature Festival said how he had not received his due amount from publishers.
"The publishers send a little amount. I have four books that should get me a significant amount. But, they haven't talked to be about royalties," says Baniya.
On the other hand, Prakash Tiwari says he had to pay money to the publishers to publish his book.
"First, they asked money to edit my book. I gave them thinking I'd get it back through sales. But after selling out my first volume, I'm yet to receive it," says Tiwari.