It has been around 50 years since Gyan Bahadur Jalari began fishing in Phewa, the biggest lake in Nepal's tourism capital, Pokhara. How many fish he has caught so far is apparently a foolish question, but Jalari, a member of the local tribe whose ancestors survived by fishing in the lakes and rivers, also finds it difficult to remember how many fish species he has hunted so far.
"Sahar, chhadme, rewa, phageta, bhitta, baam, katle, kaande…" Jalari names them in his vernacular, one after another.
But, over the past 15 years, the story has changed. While Jalari estimates that these fish species still live in the lake, he rarely catches them. Instead, he finds other new types such as tilapia in abundance.
"At least 65 per cent of the fish we catch these days are tilapias," Jalari shares his estimate, which is lower than academic findings.
Tilapia is an invasive species for Nepal's water bodies. According to Li-Bird, a Pokhara-based biodiversity NGO, the invasive species have affected the native species as they are competing with each other for food and space. Due to the invasive species' prolific breeding capacity, the local fish diversity has been threatened.
Hence, Jalari's experience is just the tip of the iceberg as the growing presence of invasive species has endangered local fish diversity–of over 200 species–in Nepal's fishing hubs, raising the alarm in the country that prides itself on biodiversity conservation.
The tilapia tale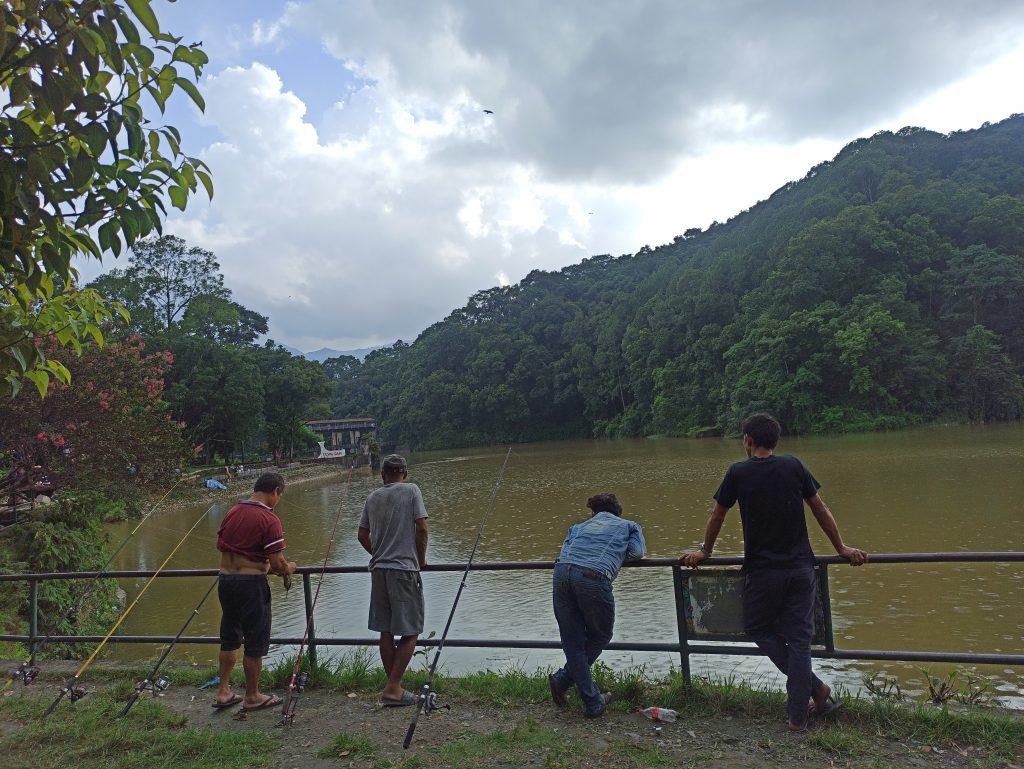 Despite recognising the threats to the native fish and the increasing population of invasive species, Jalari is not sure if these two phenomena are interconnected. "I think the local species are on the decline due to several natural and human-induced factors," he says, "I can't say if tilapias attacked their existence."
But, researchers say it is already too late to realise the connection. According to a research paper by Mohammad Akbal Husen, published in 2014, shares of exotic fish species were 86.3%, 76.5%, 83.5% and native fish species were 13.7%, 23.5%, 16.5% in the total fish catches of Phewa, Begnas and Rupa lakes in Pokhara respectively. There were increasing numbers of Nile tilapia and decreasing numbers of native fish species in total fish caught from lakes of the Pokhara valley apparently due to the invasive nature of the alien species, Husen says.
Researchers say the Pokhara lakes house 34 species of fish, of which only seven–including tilapia–are alien. Yet, tilapia covers around 70 per cent of the population.
"The situation is already so miserable that there could be no native species of fish in these lakes in the next few decades," warns Husen, who is studying the fish in Pokhara lakes for the past 17 years. Currently, he also leads the Fishery Research Station there under the Nepal Agriculture Research Council.
A 2021 study by four academicians has further confirmed this fear as it found that other invasive species besides fish–such as aquatic plants–are also causing biodiversity loss in the touristic lake city. "Fish production, medicine, edible plants, and other commodities were reduced compared to those before the invasion," the report reads.
Even though he says he fails to see the connection between native species and tilapia, Jalari says another invasive species of walking catfish–locally known as magur–has seriously affected the native population as they eat native fish and disturb their breeding.
The trout terror
Whereas Jalari believes the introduction of tilapia in the Phewa lake is rather accidental as some visitors just left them there for religious purposes (in their act of freeing the captives), Bharat Babu Shrestha, a Tribhuvan University botanist with a special interest in invasive species, says Nepali businesses also imported many invasive species of fish to Nepal for commercial purposes.
The rainbow trout has been one of the popular fish species in Nepal in recent years. But, what most trout-loving Nepalis do not know is it is one of the alien and invasive species.
Husen says different species of trout that were intentionally imported to Nepal for commercial purposes should have been restricted to human-made fisheries only. But, these species have already reached rivers of rural districts of the country.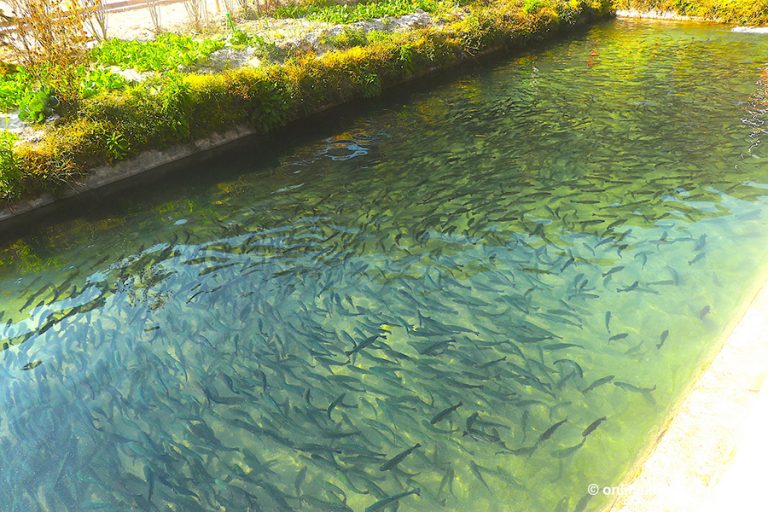 Moreover, even when the invasive species are restricted to these artificial ponds, they ultimately land in natural water bodies when there is no monitoring. "Six months ago on my journey to Manang, north of Pokhara, I talked to the people who own hotels by the Marsyangdi river. They said they had been cultivating trouts in ponds," Shrestha says, "But, whenever the river floods, the floodwater enters the ponds and washes away all the fish to the river, causing a threat to the native species."
"Trouts are among the globally notorious invasive fish species, and the trend of promoting them has both direct and indirect impacts on local species."
Other researchers also claim the promotion of fish farming is one of the causes of the rise of invasive species, especially alien invasive fish, in the lakes.
Hence, it is not only the case for Pokhara lakes. Shrestha says tilapias are already widespread in many rivers in the country's southern plains while trouts are everywhere.
The broken balance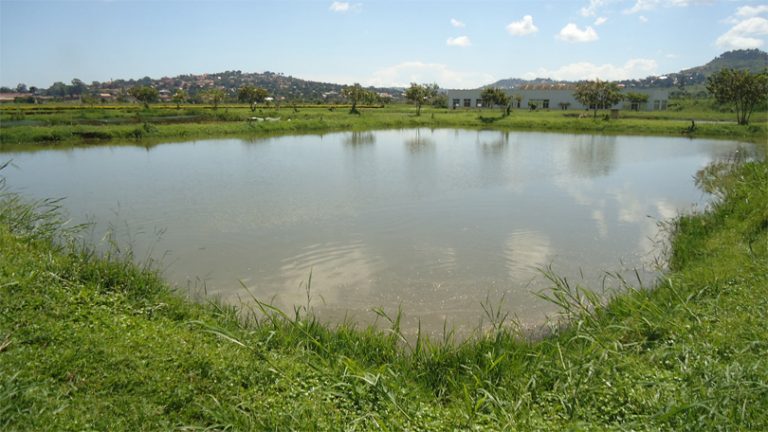 In Shrestha's observation, trout and some other species are being promoted across the country, by both government and non-government stakeholders, without paying attention to their invasive nature. He also accuses academicians active in the fishery sector of being silent about the issue.
The fishery researchers also accept this. "As a government worker, we focused more on poverty, livelihood and food security than native vs invasive species," veteran fishery researcher Tek Bahaudr Gurung says.
Gurung, who worked for the National Agriculture Research Council for over 35 years before retiring as its acting executive director two years ago, says, "Even when we were aware of the impact of invasive species, we did not raise these issues seriously. When we took the rainbow trout to high-Himalayan rivers, local farmers were happy. We were happy too."
Another factor that is letting the invasive species expand in public water bodies in Nepal is a lack of coordination between research and implementing agencies and the government's apathy in making a link. "We have the knowledge, but we don't have the authority to implement them," Husen says, "Other agencies such as the National Lake Conservation Development Committee and the local-level lake conservation committees have the authority, but they don't coordinate with us."
As of now, any visitor can take any species of fish with them and throw them in most water bodies across the country, and this is the biggest problem, according to him.
The fading hopes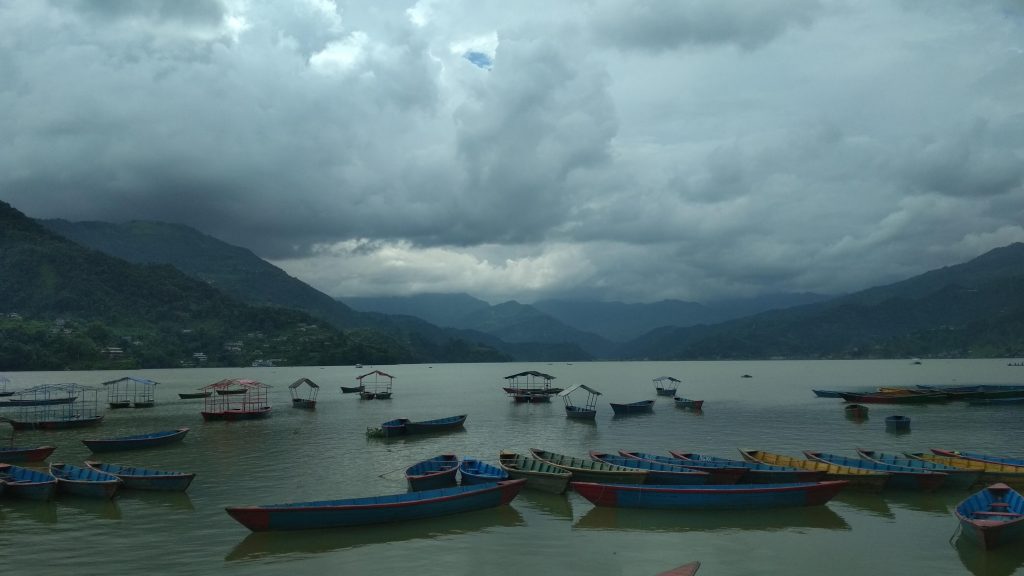 Yet, Husen says control measures are possible if appropriate mechanisms are put in place. "To begin with, you can prepare a list of the species that are allowed and not allowed to be sent into the lakes and authorise a body to regulate this," he says, "This is a management issue and I think it's manageable if the concerned bodies are serious."
If the government cannot establish such bodies, the research agencies like his office should be given the power, he says. "Scientists are respected and their suggestions are implemented everywhere. But, here, only the political party cadres get counted for everything."
Meanwhile, Gurung also thinks the government should reorient its fishery priorities and pay attention to protecting local biodiversity. "We wish our native fishing industry would be so prosperous that we would not need any invasive species for livelihood or whatsoever."
He informs Nepal has over 200 native species of fish, and the government should launch studies to promote their cultivation.
This can be great, but this is still a far cry from reality. The first step of programme development–research–has not taken place well in the country's fishing industry. Husen says no serious studies have been made about fish species outside the Pokhara valley.
Gurung says fishery has been historically neglected in Nepal's agricultural policymaking and the uncontrolled expansion of invasive species is also a result of that. "This is a kind of renewable business and people can benefit from it for decades and centuries if proper policies are in place," Gurung says, "Now, we need to question why it has not been the case."
Meanwhile, Shrestha has his own frustrations. He knows the government has drafted a strategy to control the expansion of invasive species–including the fish–but it is gathering dust at some offices. "As the strategy waits for the endorsement for years, nothing is clear about which government agency should do what."
The impact of invasive species on global biodiversity has been one of the key interests of delegates to the fourth meeting of the Open-Ended Working Group on the Post-2020 Global Biodiversity Framework under the United Nations Convention on Biological Diversity. The meeting is ending Sunday and given the weak presentation of their agenda, the Nepali delegates are likely to return home empty-handed. The researchers know this; hence, they have suspended their hopes for now.
Fisherman Gyan Bahadur Jalari is not aware of the global negotiations. Yet, he says, "If they don't do anything to conserve them, all the local fish species will get lost in a few years."
—
This story was produced as a part of a reporting fellowship to the 2022 UN Convention on Biological Diversity's 4th Meeting of the Open-ended Working Group on the Post-2020 Global Biodiversity Framework, led by Internews' Earth Journalism Network.