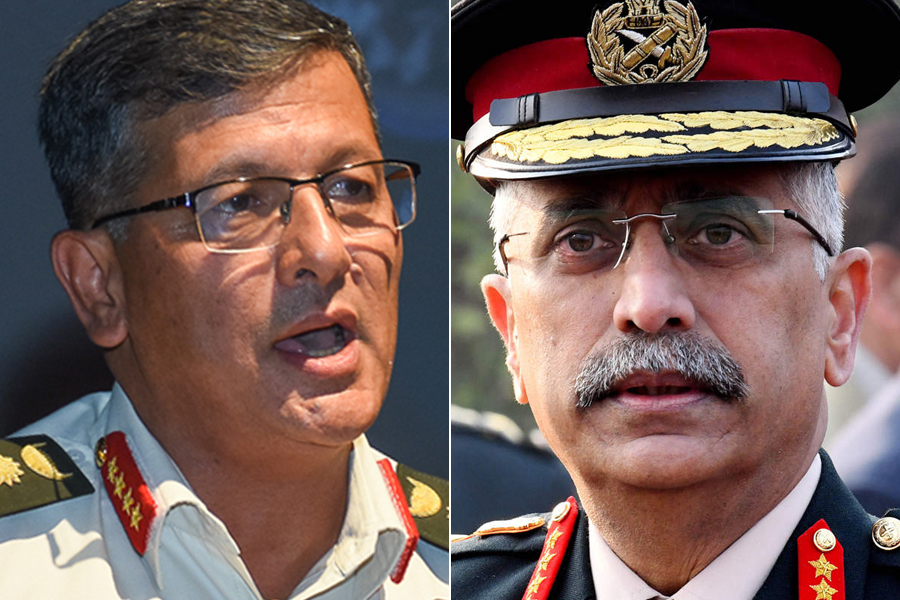 Kathmandu, May 16
The Nepal Army has commented that it has taken note of the Indian Chief of Army Staff, General Manoj Naravane's recent controversial comment over the protests happening in Nepal against India.
A source from the Nepal Army has informed that the organisation will respond to his comment at an appropriate time.
According to Indian media reports, Naravane, in a programme on Friday, had commented that the Nepal government raised the issue over the controversial land in Lipulekh in response to the recent inauguration of road link to Mansarovar at someone else's behest, and hinted at China's to create a dispute between India and Nepal.
Nepal Army's spokesperson Bigyan Dev Pandey says the Nepal Army's Chief of Army Staff General Purna Chandra Thapa will surely take necessary action over the matter through an appropriate platform.