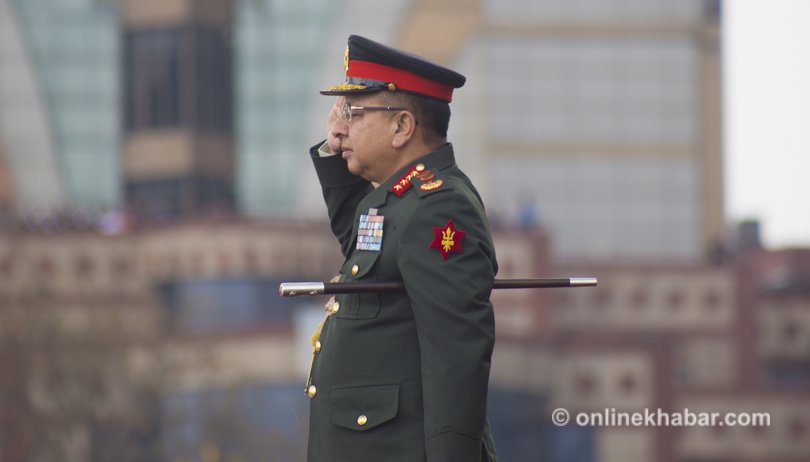 Kathmandu, June 13
A proposal to promote 47 lieutenant colonels to the vacant positions of colonels of Nepal Army has been stuck halfway as some officials filed a complaint at the Office of the Prime Minister and Council of Ministers against the proposal.
The complainants have claimed that Chief of Army Staff Rajendra Chhetri changed some names in the list of officials recommended for promotion so that his favourite ones will be superior than others.
After Deputy Prime Minister and Minister for Defence Ishwar Pokharel endorsed Chhetri's proposal without any question, the alleged victims went to the Prime Minister's Office demanding the review on the list, according to a source.
Earlier, the proposal was scheduled to tabled at the Cabinet meeting on Monday. However, after the complaint, the proposal was put on hold.
Chhetri has been accused of tampering with the list of officials prepared on the basis of seniority as he wanted to ensure that his favourites would get to the top post in next few years, claim the complainants.