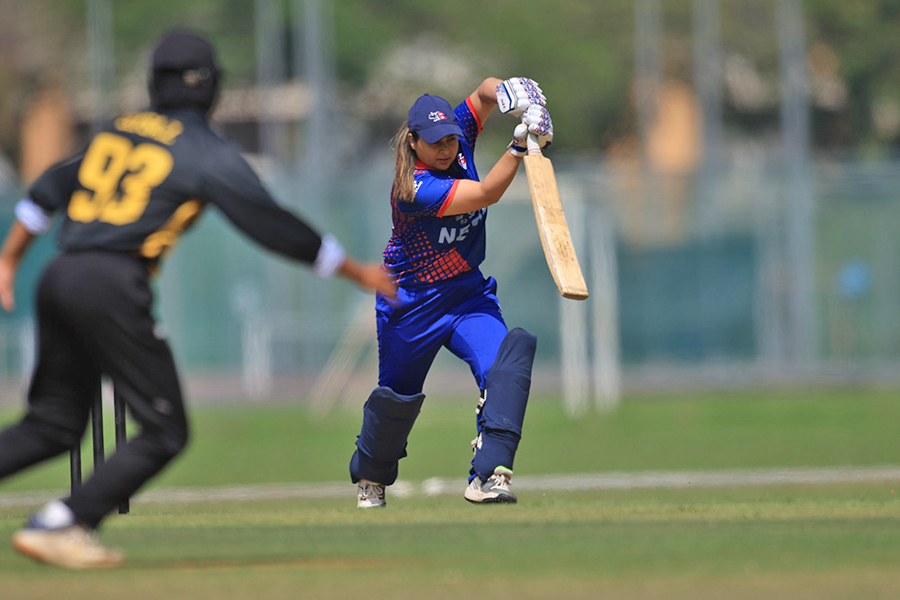 Kathmandu, May 29
Malaysia beat Nepal by five wickets in the first match of the five-match T20 Women's series at the YSD-UKM Oval in Malaysia on May 29.
Winning the toss, the hosts put Nepal to bat first and took two quick wickets as both openers, Kajal Shrestha and Sita Rana Magar, were sent packing early.
That was not a good omen as Nepal then carried on losing wickets at regular intervals as the team could not cope with the pressure the Malaysian women put them under, getting all out for only 50 runs.
Only two Nepali batters, Jyoti Pandey and Samjhana Khadka, were able to get to double figures as they scored 11 and 13 respectively.
In reply, Malaysian women did not start off well as they lost their opener Winifred Duraisingam in the second ball of the innings. Nepali bowlers tried their best to reduce the hosts to 30 for 5, but the hosts got home with ease winning by five wickets.
This T20 women's series is the first international event for the country's women's cricket team in 2023 as they last played in the ACC Women's T20 Championship semifinal in Malaysia in June 2022.