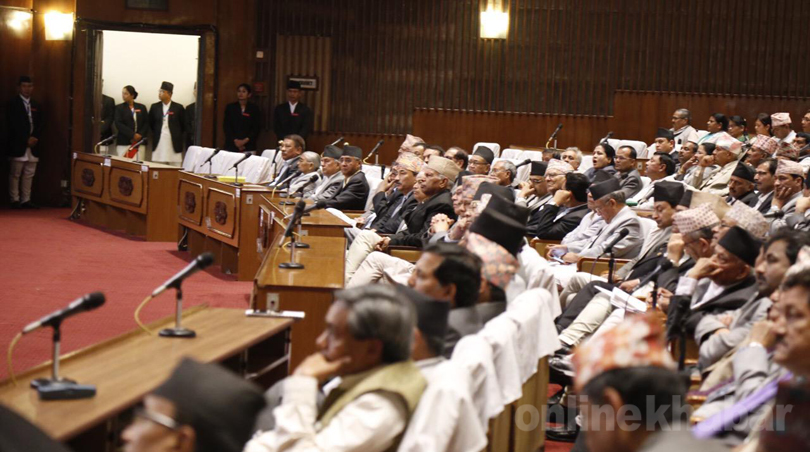 Kathmandu, June 23
The main opposition Nepali Congress on Thursday decided not to let the Legislature-Parliament conduct its meetings pointing that post-quake reconstruction work has not been effective. At Thursday's meeting, NC leader Prakash Sharan Mahat spoke. He said relief distribution has not been effective and there has been no progress in post-quake reconstruction work.
Mahat said the Congress has been raising this issue for nine days but there has been no response from the KP Sharma Oli government. He said the government has not responded, though Speaker had issued a ruling to it three days ago. Next meeting of the House is scheduled for 11 am on Friday.
Meanwhile, India has appointed adviser to Nepal's National Reconstruction Authority, which is tasked with post-quake reconstruction work. The Indian government appointed Gujarat-cadre IAS officer V Thiruppugazh as senior adviser to Nepal's post-quake reconstruction authority, according to PTI.