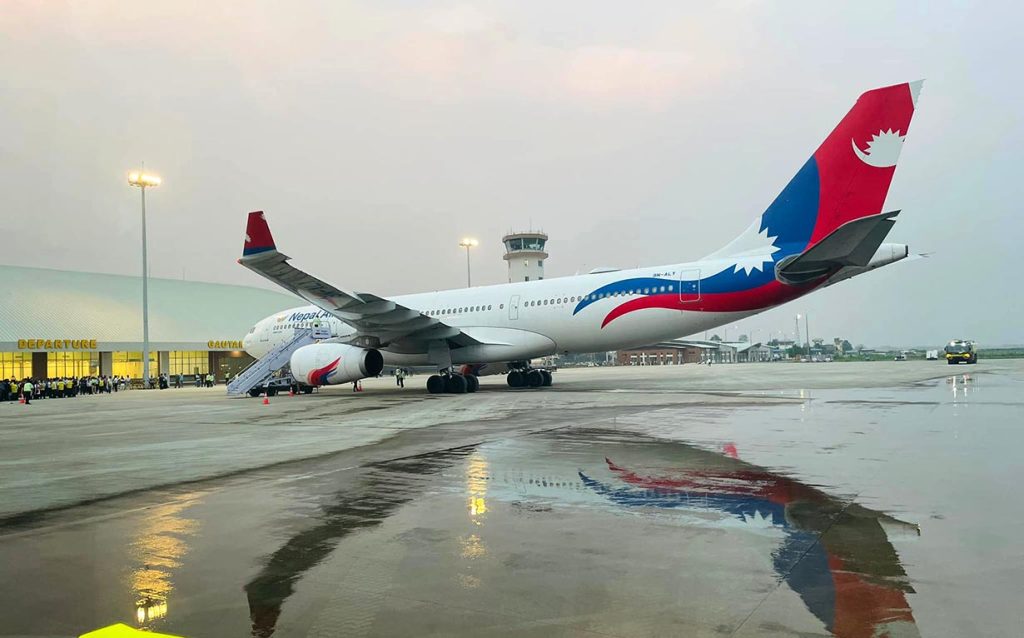 Kathmandu, May 19
Nepal's national flag carrier, Nepal Airlines Corporation (NAC) says it is beginning Kuala Lumpur-Bhairahawa flights on June 12, ending the resurfaced absence of international flights from/to Nepal's second international airport.
The corporation made the schedule of the flights public and ticket bookings have also started.
NAC spokesperson Ramesh Paudel says there will be one flight on the Kathmandu-Kuala Lumpur-Bhairahawa-Kathmandu route every week, adding the numbers may increase considering the number of available passengers.
Meanwhile, the corporation has fixed very cheap promotional fares to attract passengers. The airfare for a Kuala Lumpur-Bhairahawa is fixed at Rs 12,700 whereas the one for a Kuala Lumpur-Bhairahawa-Kathmandu is Rs 14,720.
Last year also, the corporation tried starting Kuala Lumpur-Bhairahawa flights but could not get success.
It has been said that the Bhairahawa airport can carry out 30 to 40 international flights every day, but it is still struggling to attract both domestic and international companies. It is reported that the airport is bearing a loss of Rs 3 million a month due to limited operations.