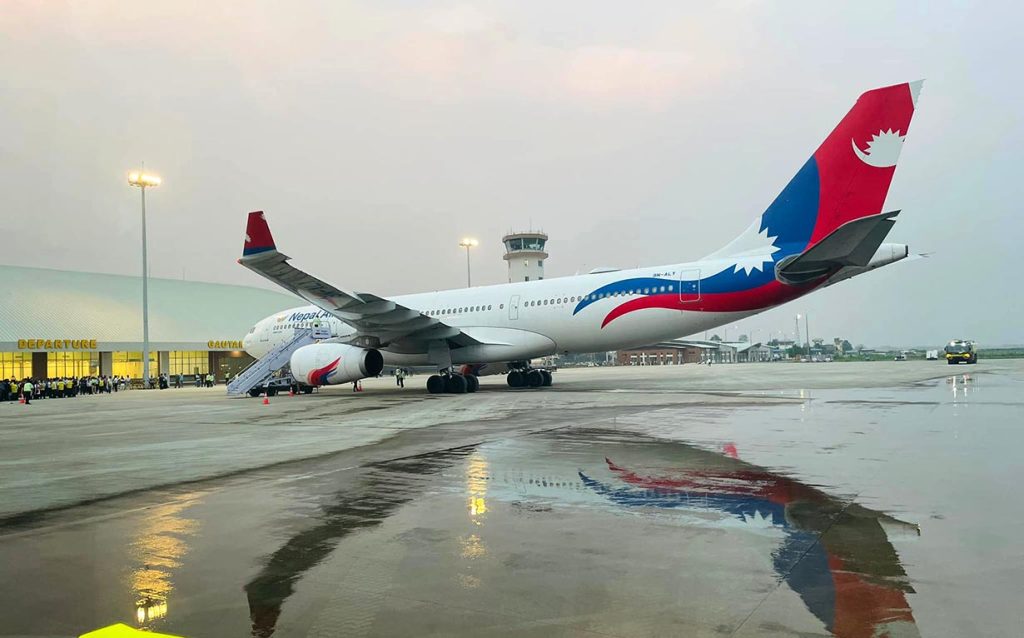 Kathmandu, December 1
Nepal Airlines Corporation (NAC), Nepal's national flag carrier, has decided to operate international flights from the Gautam Buddha International Airport, popularly known as Bhairahawa airport, from December 19.
In the first phase, it will hold direct flights to Doha in Qatar and Kuala Lumpur in Malaysia. The Civil Aviation Authority of Nepal (CAAN) approved the schedule proposed by the NAC for a duration from December 19, 2022, to March 25, 2023.
There will be two flights on the Bhairahawa-Doha route and one flight on the Bhairahawa-Kuala Lumpur route every week, as per the approved schedule.
Jazeera Airlines has been operating three flights to Kuwait in a week from Gautam Buddha International Airport.
As the new airport did not attract many airline companies, Nepal's aviation regulator has been putting pressure on the companies operating daily international flights from the Kathmandu airport to shift some flights to Bhairahawa also. As a punishment for being unable to do so, the authority has been cancelling regular flights at the 11th hour.
Consequently, Himalayan Airlines has already begun international flights from Bhairahawa airport.