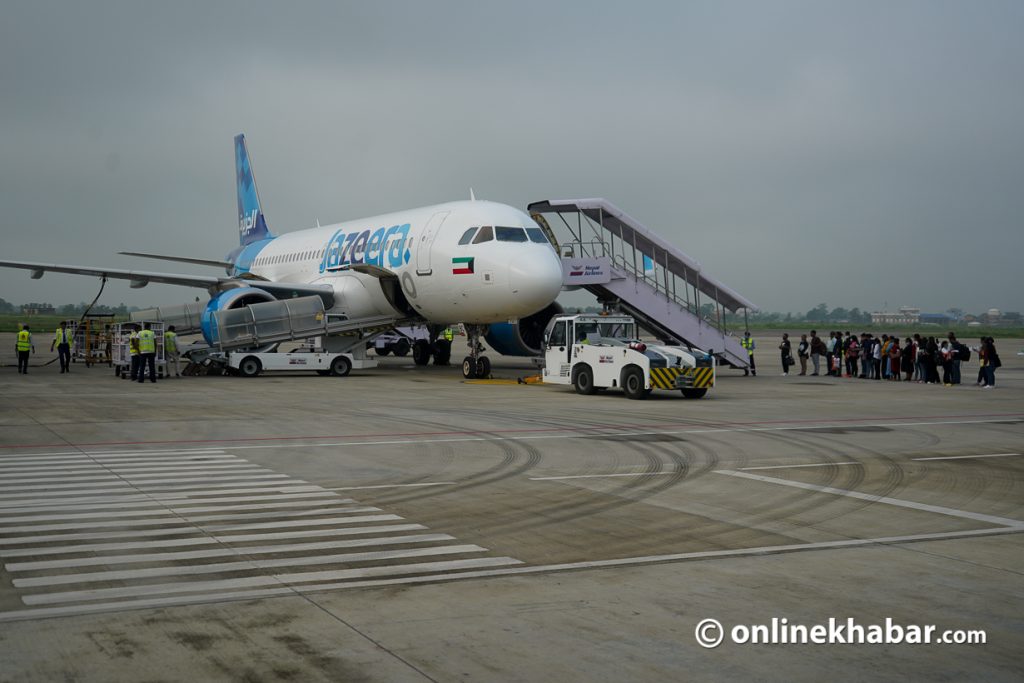 Butwal, May 12
Jazeera Airways has halted its regular flights from and to the Bhairahawa airport, officially Gautam Buddha International Airport, once again.
It means the second international airport in the country has become deprived of international flights once again.
It has already been three weeks since the airline company suspended its flights citing internal reasons, officials inform. Although it had said the flights would resume within a week, there has not been any progress.
Gyanendra Bhul, the assistant spokesperson at the Civil Aviation Authority of Nepal, hope the flights would resume on May 15. He says the company halted the flights upon the airport administration's request to shift the flights to the morning time.
Earlier, the company halted its flights from December 21, 2022, to March 9, 2023.
Jazeera Airways is the first airline to carry out regular international flights from and to the airport since its inauguration in 2022.
It has been said that the Bhairahawa airport can carry out 30 to 40 international flights every day, but it is still struggling to attract both domestic and international companies. It is reported that the airport is bearing a loss of Rs 3 million a month due to limited operations.