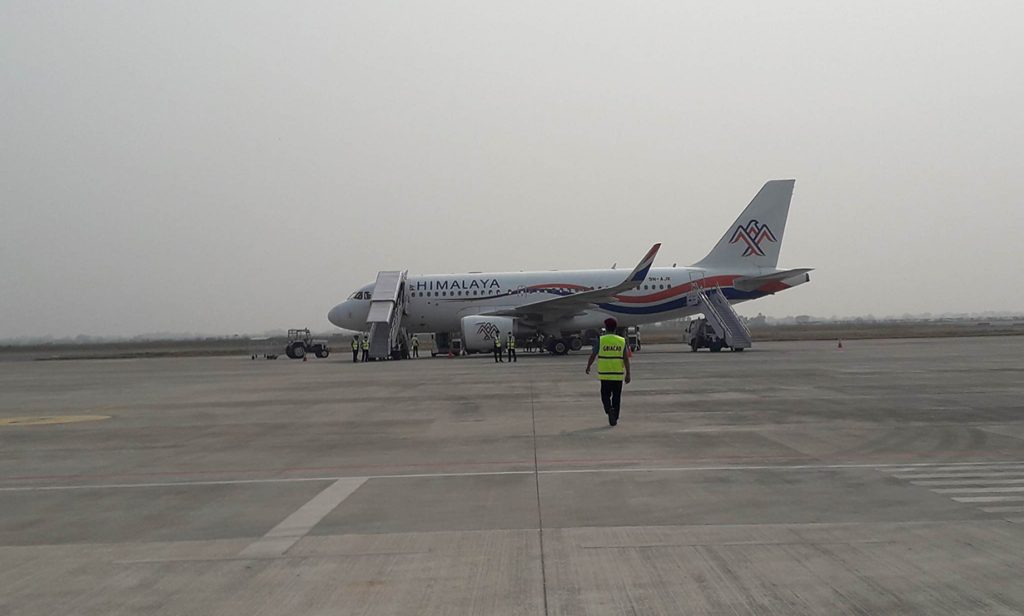 Kathmandu, November 4
After being forced by the Civil Aviation Authority of Nepal, Himalaya Airlines has begun daily Kuala Lumpur flights from the Gautam Buddha International Airport in Bhairahawa.
Himalaya has become the second airline company to start regular commercial flights and the first Nepali company to do so from Nepal's second international airport.
Jazeera Airways has already been doing regular flights there.
Himalaya Airlines' Vice-President Bijay Shrestha says the company has started daily chartered flights now, and if this becomes successful, scheduled flights will begin soon.
He says the company is also studying the possibility of regular flights to Myanmar from Bhairahawa.
As the new airport did not attract many airline companies, Nepal's aviation regulator has been putting pressure on the companies operating daily international flights from the Kathmandu airport to shift some flights to Bhairahawa also. As a punishment for not being able to do so, the authority has been cancelling regular flights at the 11th hour.