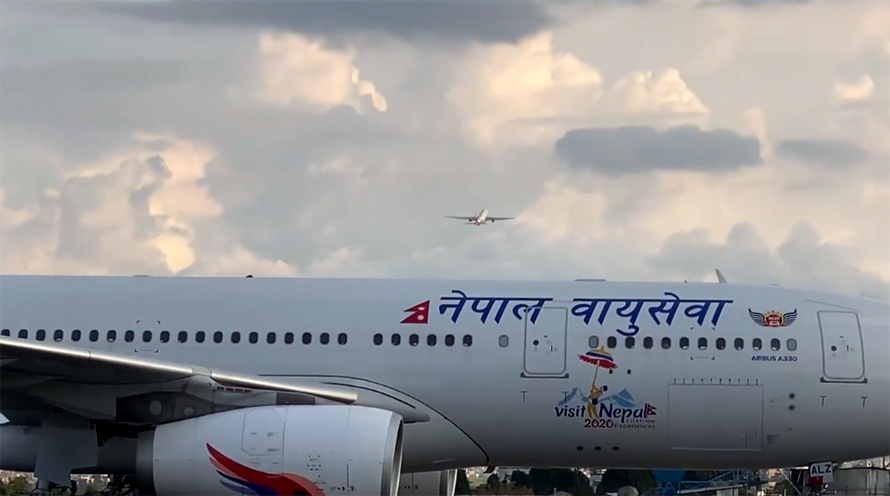 Kathmandu, October 31
The Civil Aviation Authority of Nepal (CAAN) cancelled two flights of the national flag carrier, Nepal Airlines Corporation (NAC), bound for New Delhi of India on Monday also. It has left over 300 people stranded at the Kathmandu airport.
On Sunday also, the authority cancelled a flight to New Delhi in its bid to put pressure on the airline company to shift some of its international flights to the Gautam Buddha International Airport in Bhairahawa. The corporation was preparing to send some of these stranded passengers from yesterday's flight on its flight today while some of them were already sent in coordination with other airline companies.
But, the flights got cancelled today also.
"We had sold tickets expecting our previous schedule would be approved," NAC spokesperson Archana Khadka says, "But, CAAN cancelled our schedule, hitting the passengers hard."