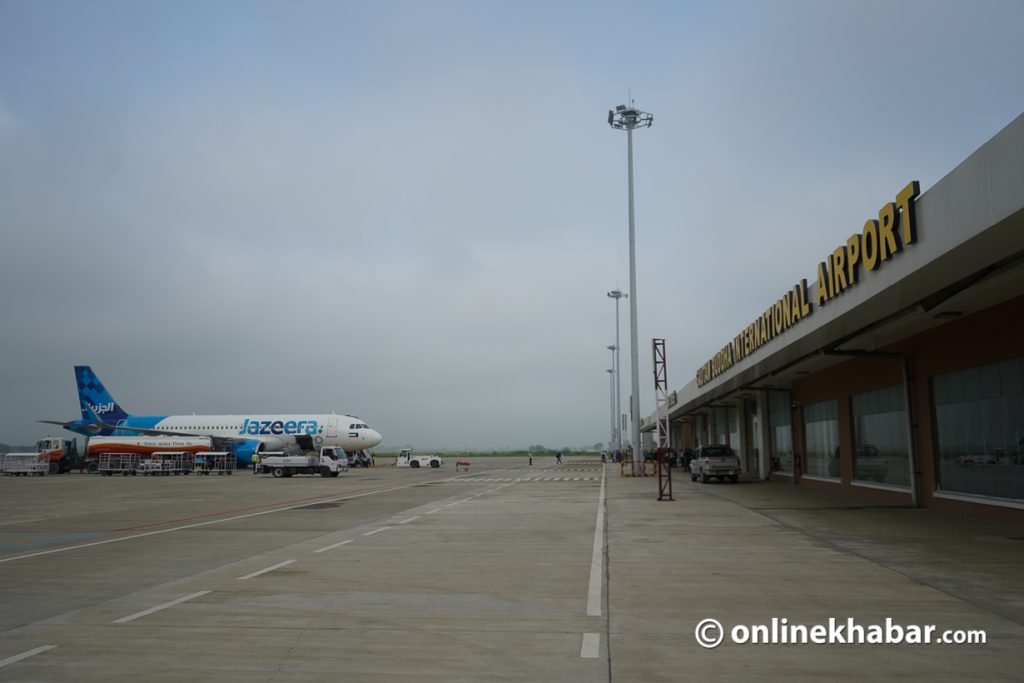 Kathmandu, November 18
Citing a lack of sufficient passengers, Kuwaiti Jazeera Airways has reduced the number of flights from and to Gautam Buddha International Airport (aka Bhairahara airport), Nepal's 2nd international airport.
The company began daily flights on September 16 only. Previously, the company was conducting three flights between Bhairahawa and Kuwait City every week.
But, as it did not get sufficient passengers, the flights will be conducted every alternate day from now onwards, according to the Civil Aviation Authority of Nepal.
The authority's spokesperson Gyanendra Bhul says Jazeera Airways has informed the authority that it will keep on changing the flight schedule based on the availability of passengers.
As most of the Nepalis flying to Kuwait are migrant workers, a lack of medical examinations and labour approval facilities for them in Bhairahawa resulted in the flight cut, according to him.