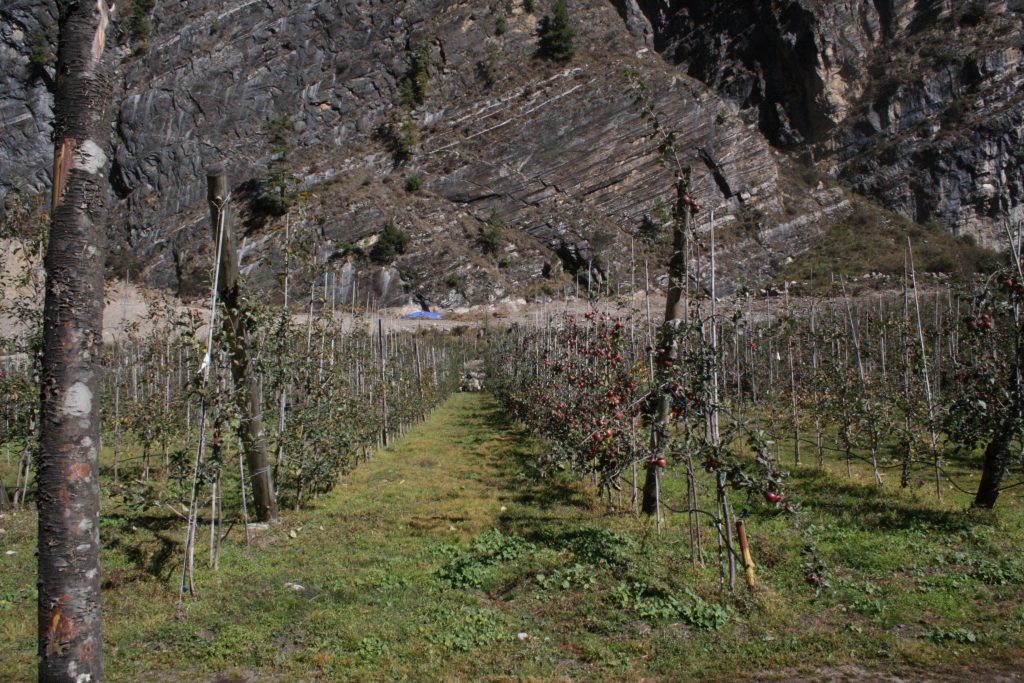 Myagdi, November 29
Apples worth Rs 500 million have been sent to other districts from Mustang this year.
Seventy per cent of the total product has been supplied outside the district and it amounted to 4,620 metric tons, according to the local Agriculture Knowledge Centre.
The apple is sold at Rs 100 per kg in September and at Rs 120-130 in November. However, the farmers say the apple was sold at Rs 110 per kg in average.
The centre chief Prakash Bastakoti informs that the apple production was upped by 18.56 per cent this year. "The production was increased due to favourable climate, land and new plants," he observes.
The apples were planted in 580 hectares of land across all five local governments in Mustang. Of late, there are reports of the farming affected by climate change.
There are also six liquor factories to produce liquor by processing the fruit.