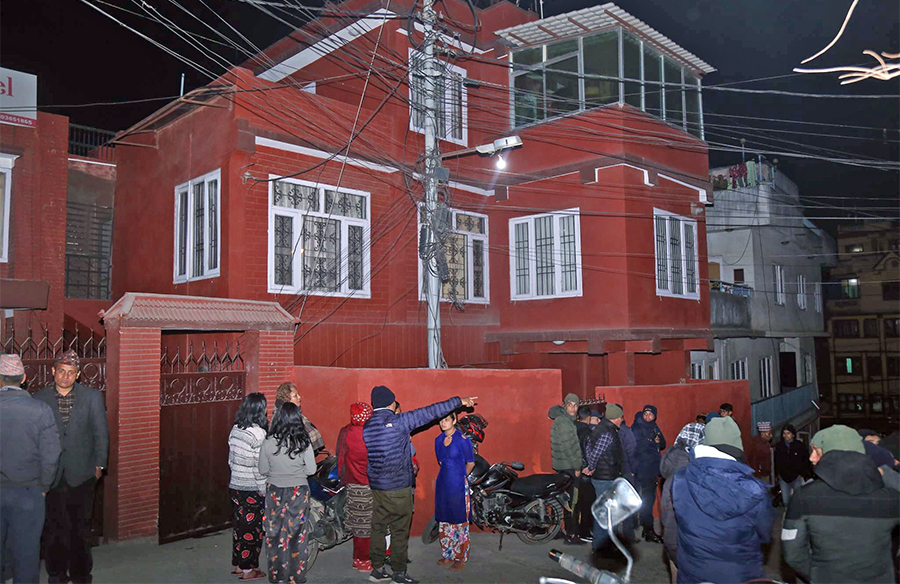 Kathmandu, February 5
A man in his early 40s and his seven-year-old daughter have been found dead in Purano Baneshwar of Kathmandu. Police suspect this might be a murder-suicide case.
DSP Nishan Shreevastav of the Police Circle in Baneshwar says Kishor Bhandari (42) and his daughter, whose name is not identified, were found dead in their residence in the city.
As per the preliminary investigation, the child has been found stabbed whereas the man was found hanging.
The investigators also found a suicide note at the incident site, in which Bhandari, a pharmacist by profession, detailed his frustrations over financial issues. As the child had some physical disabilities, it has been suspected that Bhandari first stabbed her before hanging himself.
Although the family had four members, the two others were out on Saturday.
Further investigation is underway. A team of forensic experts has been called from the Tribhuvan University Teaching Hospital for assistance.
---
Suicide prevention is possible. Read here what you need to do to prevent your loved ones from killing themselves by suicide.