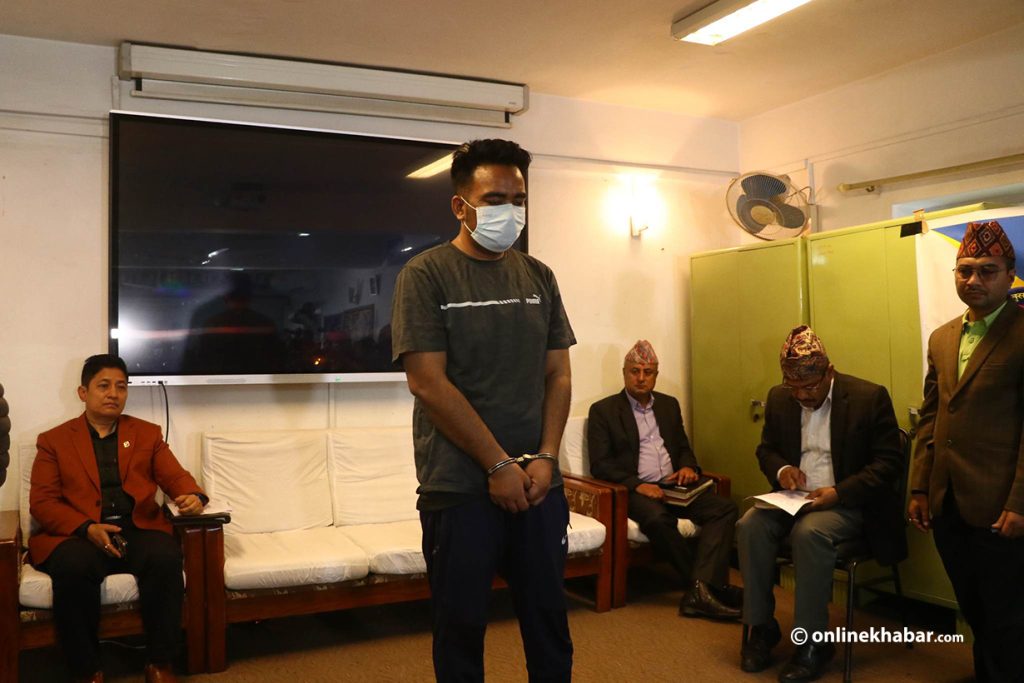 Kathmandu, April 30
Police say Nira Acharya, a shopkeeper in Saraswatinagar in Kathmandu, was killed during an attempted robbery.
Acharya was stabbed to death in broad daylight on April 20.
In a press conference held on Sunday at the Central Investigation Bureau (CIB), SSP Dinesh Acharya said that the murder was done with the intention of stealing a gold necklace worn by Acharya.
Acharya was stabbed leaving her with injuries on her neck and other body parts. She was rushed to the Tribhuvan University Teaching Hospital, where she was pronounced dead upon arrival.
On Saturday, the police arrested Binod BK from Jhapa for his alleged involvement in Acharya's murder. He told police that he stole the necklace she was wearing and around Rs 12,000 cash from the counter after the stabbing.
According to the police, BK sold the necklace at a jewellery shop in Balaju for Rs 55,000. Police investigations have found BK visited the shop prior before returning to kill Acharya and rob her.