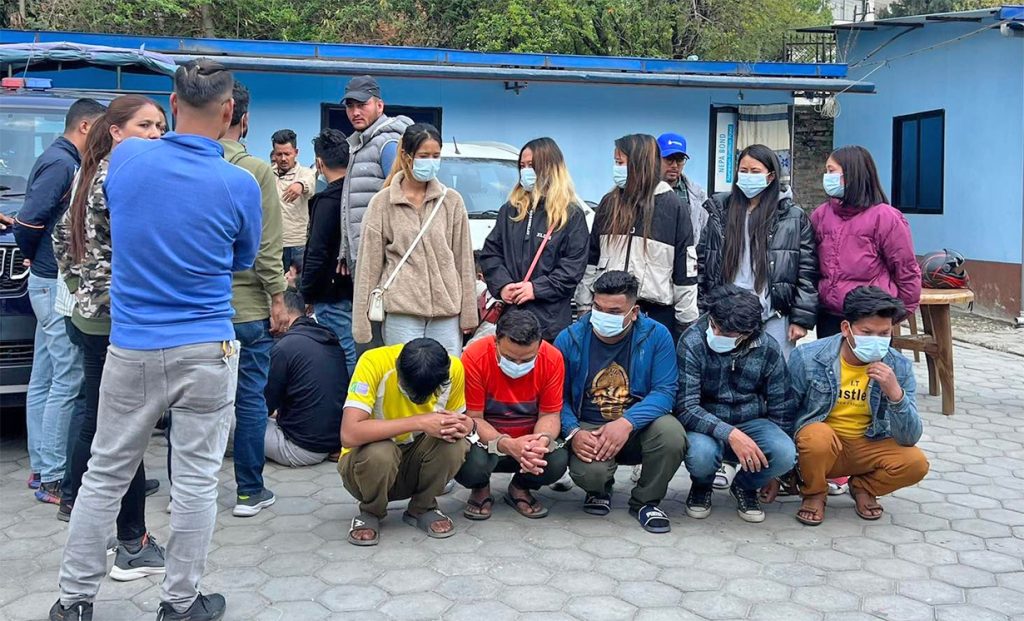 Kathmandu, March 29
Police in Kathmandu have arrested 19 people including nine Chinese and 10 Nepalis on the charge of their involvement in fraudulent activities.
The Kathmandu Valley Crime Investigation Office says they were involved in defrauding people and forcing them to pay money in the name of online classes and online marketing.
They were arrested in the Budhanilkantha and Chandol areas of Kathmandu.
Further investigation is underway.