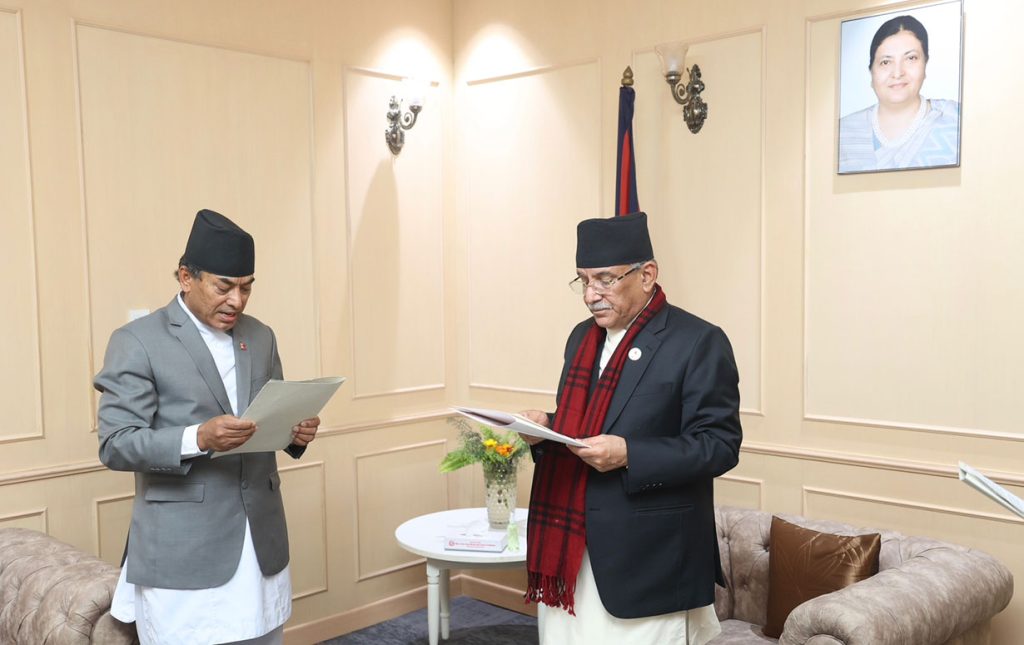 Kathmandu, January 23
Min Bahadur Shrestha has been appointed the National Planning Commission vice-chairperson.
Prime Minister Pushpa Kamal Dahal, also the chairperson of the commission, administered the oath of office and secrecy to him on Monday.
The team, however, is still incomplete with only the vice-chairperson sworn in today. Dahal is yet to nominate other members.
The apex planning body of the country is led by the prime minister, but the PM appoints an economist or planning expert close to them as the de facto leader. Accordingly, the planning commission gets new officials after the new government takes over.
In former prime minister Sher Bahadur Deuba's term, economist Biswo Poudel led the commission, but he resigned early to contest the general elections on behalf of the Nepali Congress party.
Shrestha led the planning commission during Pushpa Kamal Dahal's previous term also. He is a former executive director of the Nepal Rastra Bank.