Sujan Dahal of Galchhi, Dhading, had just left teaching to prepare for a new banking job examination. "After I didn't see any permanency in teaching, I quit it. I began my preparation by studying preparation books."
But, the 26-year-old did not find the books much relevant and helpful for him to prepare for the examinations. Nor were there any institutes for examination preparation in Dhading.
But, around the same time, he got to know about McqHall, an online multiple-choice question exam platform for Nepalis, where aspirants can prepare for the examinations by exploring question sets of different examinations from multiple institutions. They can also take live and mock tests from social media.
"I thought to give it a try. I prepared for the examinations for jobs of Nepal Rastra Bank, Rastriya Banijya Bank, and National Cooperative Bank Limited (NCBL) for about five months. It was free initially for some sets and I paid some minimal charges later," shares Dahal, who landed an NCBL job in August last year.
McqHall is different from other startups as it has a specific target group and it is very useful to them.
The inception
McqHall has become a boon for many like Dahal who wants to prepare for the examinations online without having to come to the institutes in the cities like Kathmandu. It is the brainchild of Anup Pokharel, Anuj Poudel and Sagar Bhusal, computer engineering graduates from Pulchowk Engineering Campus.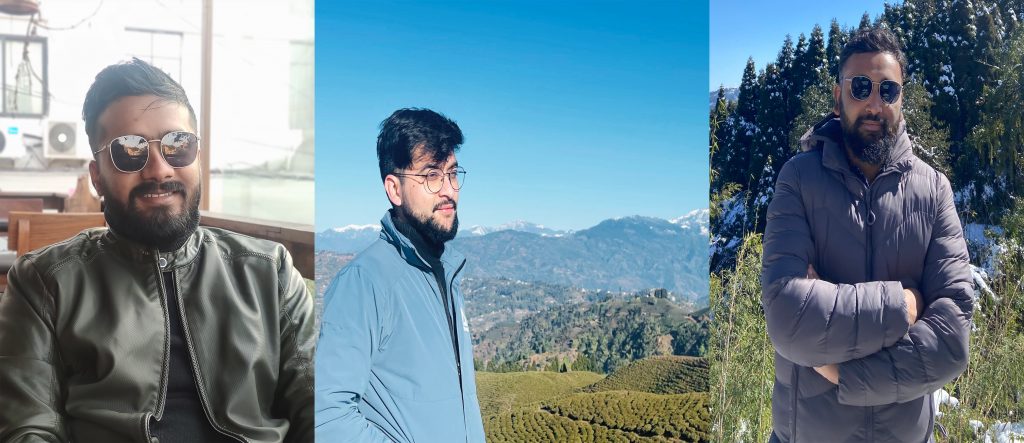 After their graduation, the trio started an IT company, Dallo Tech, in 2018 and McqHall is one of the products of the very company, says Bhusal, one of the co-founders and developers.
Poudel, another co-founder and the chief executive officer of the company, says, "All three of us met in 2014 as classmates. During our course of study in college, we used to share different new ideas and discuss them with each other. Coming to the end of our bachelor's, we were sure that we wanted to do something on our own. It was then, we launched Dallo Tech."
One year after starting the company, the team started working on launching their product. Bhusal shares, "Then, we started brainstorming on different ideas. Meanwhile, one of our friends, Bimal Gnawali, was preparing for a job at the Nepal Electricity Authority. Bimal and I were together at that time. It was then we sensed a problem that aspirants were facing while preparing for such exams."
The problem was that the aspirants had to come to Kathmandu, but the institutes were (and still are) limited to the valley itself. Likewise, some were having to quit their job. Bhusal says that the team hence sat and brainstormed on the ways to solve this problem and digitise the competitive examinations' preparation. McqHall is the result of that brainstorming that lasted for around three months.
Then, the team worked on its development and designed the whole system. "We first launched the website and then the mobile application in August last year. We also collaborated with different institutes and individual teachers for the contents."
Services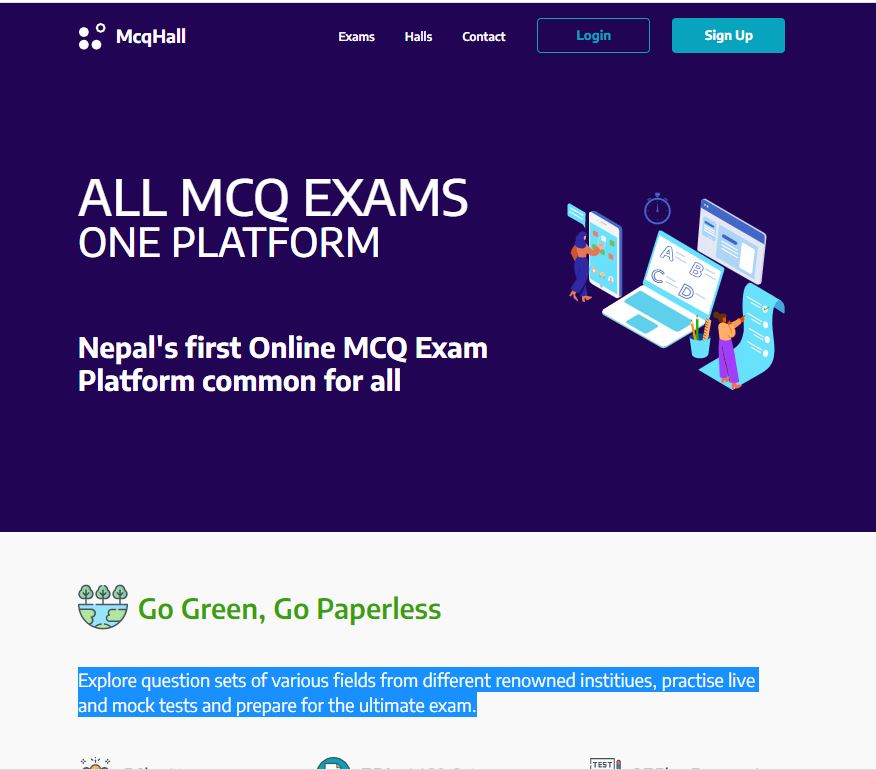 Poudel says, "The users can take mock tests for free, but they need to subscribe to the premium version to get their tests examined. The charges for solution packages are Rs 10 for one set, Rs 240 for 30 sets and Rs 350 for sets."
Bhusal says, "Students can register themselves for free, and can choose the examinations they are preparing for. Accordingly, the contents will appear in their dashboard."
There is a similar registration process for examiners who want to contribute their question sets.
As per Poudel, many teachers and institutes have been happily coordinating with McqHall after they made them understand their motive. He shares, "But, the major challenges that we struggled with were monetary management and marketing."
Ups and downs
Whereas the Covid-19-induced lockdown became a curse for many startups in Nepal, Poudel says, "For us, the lockdown escalated its relevance and more students came to the platform. Also, we got into the Top 5 of High-Flying category in Idea Studio Nepal season 5 and Top 7 in Nepalese Young Entrepreneurs Forum's event, which helped us reach our target users."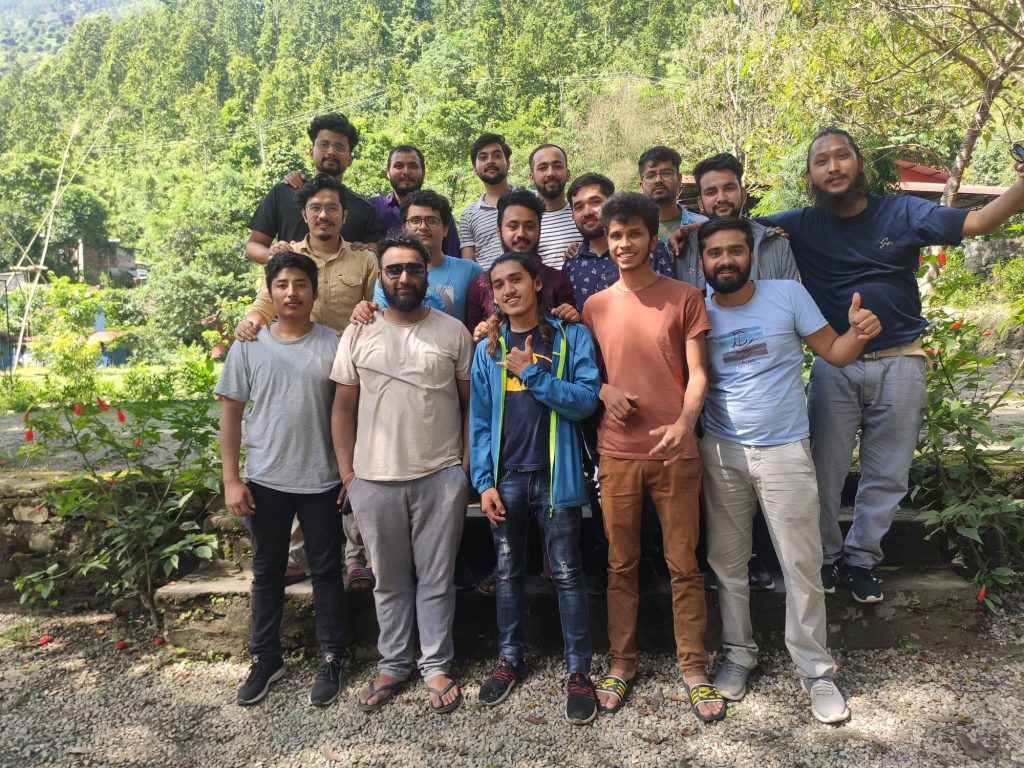 Presently, McqHall has 80,000 plus registered customers as it conducted 580,000 exams. It has prepared over 1,300 examination sets and has a database of 65,000 questions. The McqHall mobile application has 30,000 plus downloads and over 40 teachers are associated with this platform, summarises Bhusal.
By now, the team of three has grown to 15, adds Pokharel.
The founders have invested Rs 3 million in this company, but they say they have not reached a breakeven point yet. "It is because we went into the payment model only after ten months of launching this product," says Poudel.
Adding to this, Bhusal says their team is working out on generating some other revenue models as well. Likewise, the team is looking forward to making the platform more accurate and user friendly and updating it with scientifically knowledge testing features.