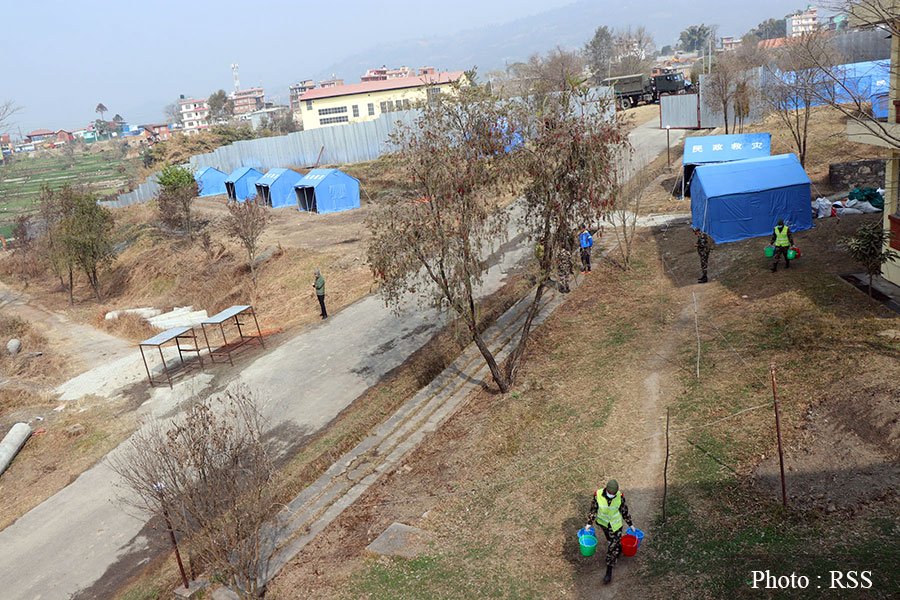 Kathmandu, February 16
After the government quarantined 175 Nepalis evacuated from Wuhan of China at a Nepal Electricity Authority facility in Kharipati of Bhaktapur district, the mayor of local Changunarayan municipality has demanded that the government establish a separate health desk for the locals.
Som Prasad Mishra says the government should check up the locals daily as it checks up the evacuees. Earlier, owing to the locals' pressure, the municipality's executive body had urged the federal government not to keep the evacuees there in quarantine. The locals had protested the government move stating it would keep their health at risk.
"Okay, they are also Nepalis; let them stay here," mayor Mishra says, "But, will the government be responsible if any local gets an infection?" The official says the health desk is necessary in order to prevent the locals from any panic situation.