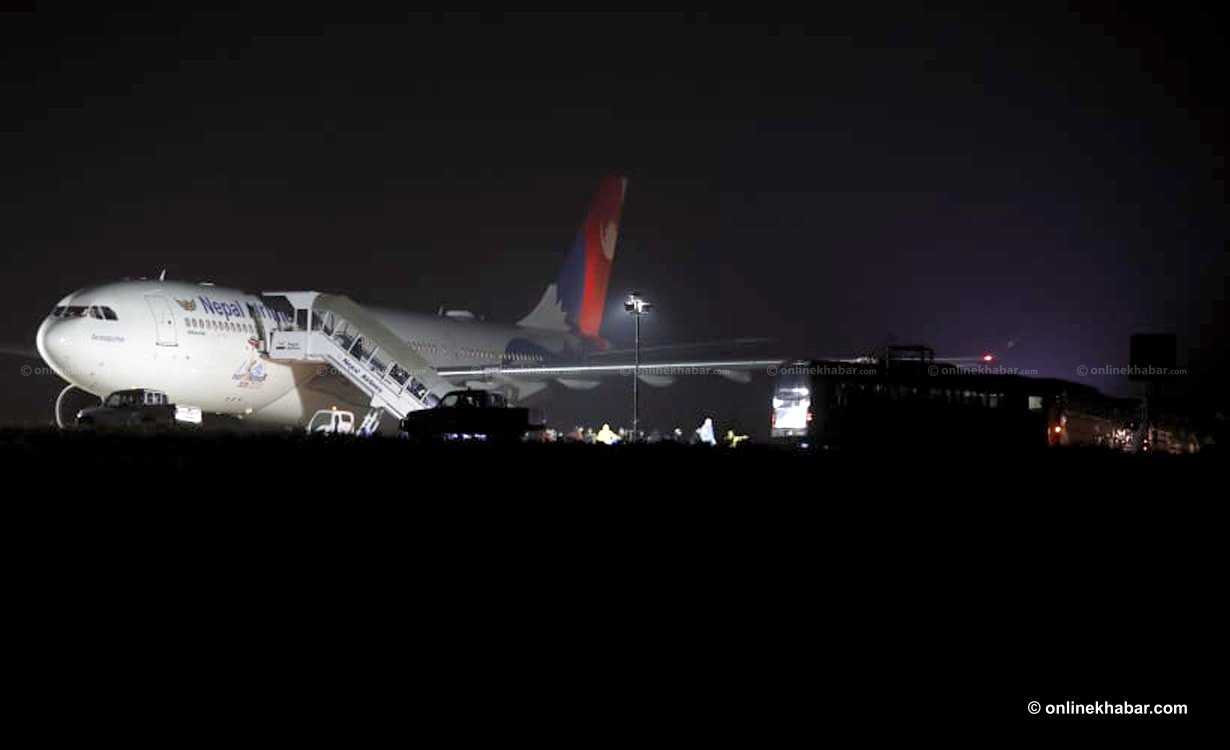 Kathmandu, February 16
The government of Nepal on Sunday morning evacuated 175 citizens residing in Wuhan, Hubei province of China, the place where the novel coronavirus originated, in its bid to protect them from the infection.
They will be quarantined at a location in Kharipati of Bhaktapur district, on the eastern outskirts of Kathmandu Valley, for the next weeks.
A wide-body aircraft of the national flag carrier, Nepal Airlines, had gone to the Wuhan airport last night to fetch the Nepalis. The aircraft landed back at the Tribhuvan International Airport in Kathmandu at around 3:30 am today. They were taken to the Nepal Electricity Authority's training centre in Kharipati on buses after a health checkup at the airport. The police had escorted the buses.
Whereas the Nepali Embassy in Beijing has recorded that total 184 Nepalis were living in the city, the government chose not to evacuate six persons after they were found to be experiencing fever during an examination at the Wuhan airport. The three others chose not to come back to Nepal, according to the embassy.
Of 175 evacuated, 170 are students, two tourists, one worker and two minors.
The quarantining venue, around 20 km away from downtown Kathmandu, will be guarded by health workers and security personnel round the clock. It is equipped with all basic amenities such as playground.