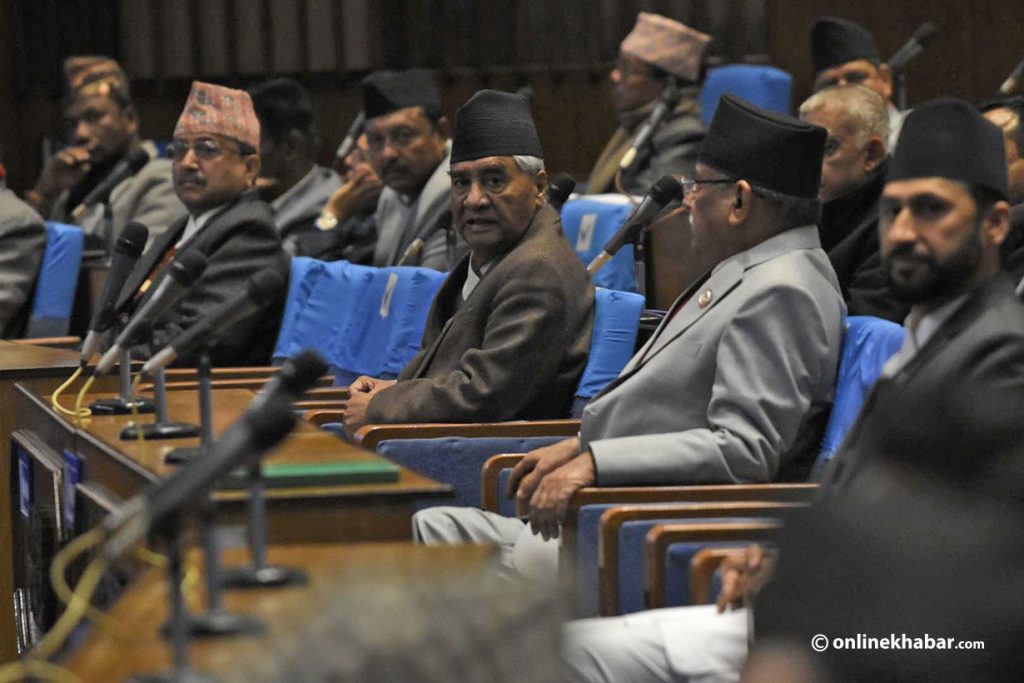 Kathmandu, February 20
Prime Minister Pushpa Kamal Dahal has already assured the Nepali Congress of backing its presidential candidate in the election to elect the country's top official on March 9.
Negotiators say Dahal has even informed CPN-UML Chairman KP Sharma Oli that the CPN-Maoist Centre will not vote for the UML's candidate as agreed between the two parties in December 2022 while nominating Dahal as the prime minister.
The Maoist Centre of late has been saying it would try to build a national consensus on the presidential candidate, which many people believe refers to the Nepali Congress candidate after Dahal got the vote of confidence from almost all parties.
On Sunday night, Nepali Congress president Sher Bahadur Deuba and leaders Purna Bahadur Khadka, Krishna Prasad Sitaula and Gagan Thapa met Prime Minister Dahal in their bid to finalise the deal. However, it could not be official as the Maoist Centre delayed the negotiation saying it would make an official decision from the central committee first.
"It's certain that the old alliance [consisting of the Nepali Congress, Maoist Centre and Unified Socialist among others] will revive. This will be official once the Maoists make a decision," a negotiator says.