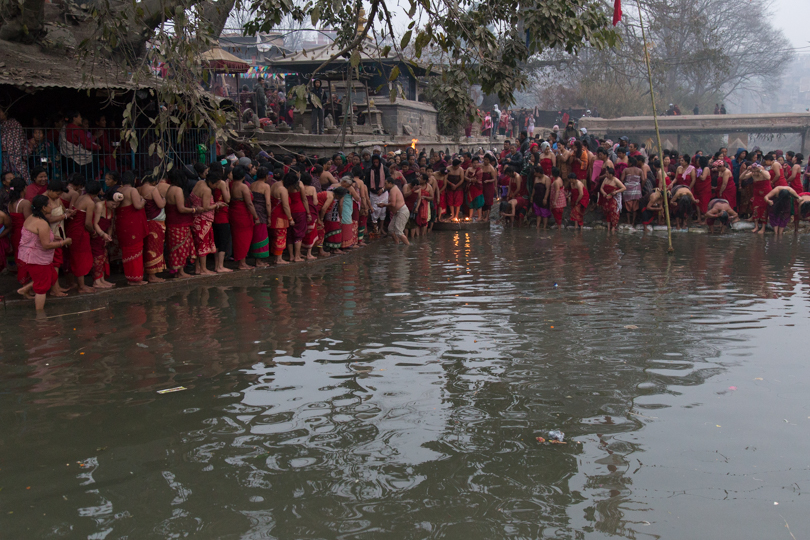 The month-long Madhav Narayan Jatra which started on the full moon day of Poush concluded in Bhaktapur today.
The festival is dedicated to God Madhav Narayan and Goddess Swasthani where devotees dress up and recite folk tales about various noble feats performed by the Gods along the streets of Bhaktapur.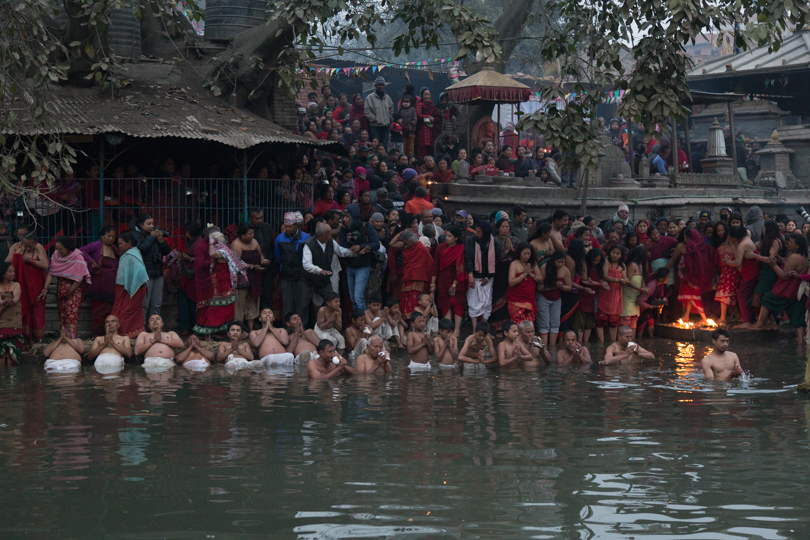 During the festival, the idol of Madhav Narayan is paraded from Sankhu of Kathmandu to Panauti of Kavre via Triveni Ghat, Changu Narayan, Pashupati, Pharping Shesh Narayan and back to Sankhu on foot during which devotees sit down and listen to the age-old Swasthani Brata Katha and conduct a fast for the entire month.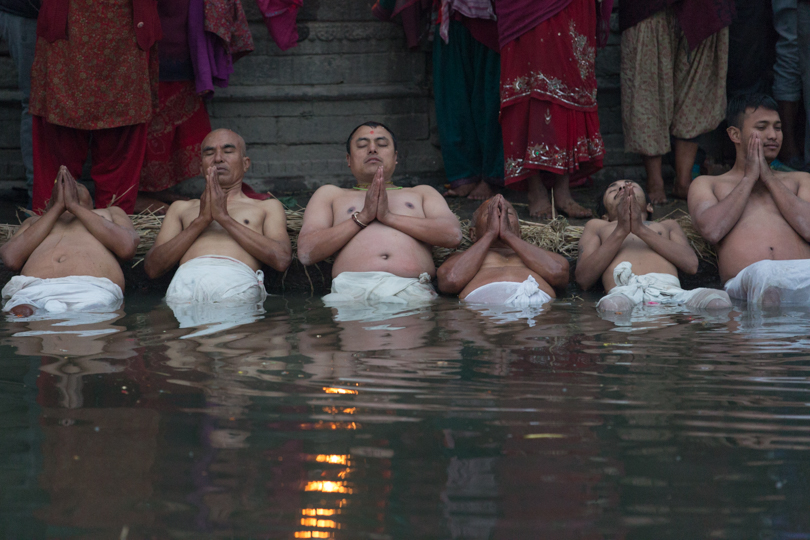 Devotees taking part in this fast eat only once a day and do not eat foods containing salt.
Devotees also take a bath in the holy Hanumante River and roll on the ground as a part of the holy ritual. A procession takes place through the narrow streets of Bhaktapur where people dressed as deities are carried on palanquins as holy water is sprinkled all along the route.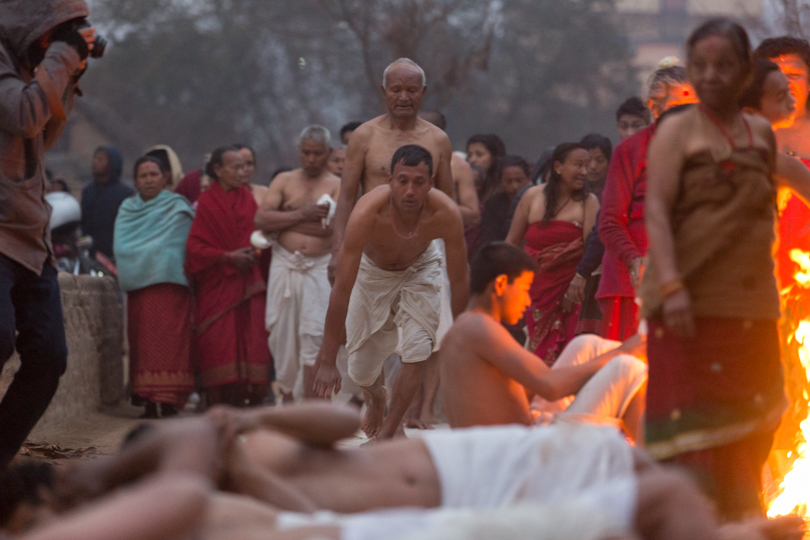 Every year thousands women and male devotees visit Hanumanghat during the festival. Married women undertake fast for longevity of their husbands and family members whereas unmarried fast for a caring and loving partner.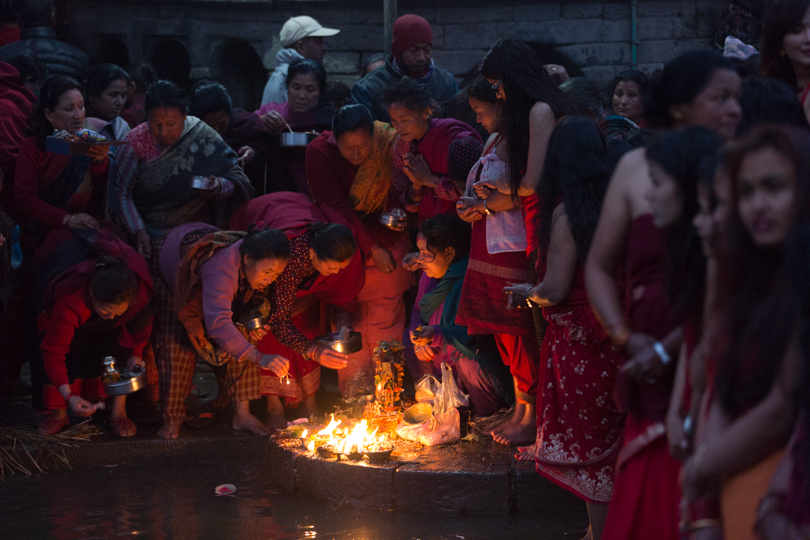 Photos: Milan Adhikari