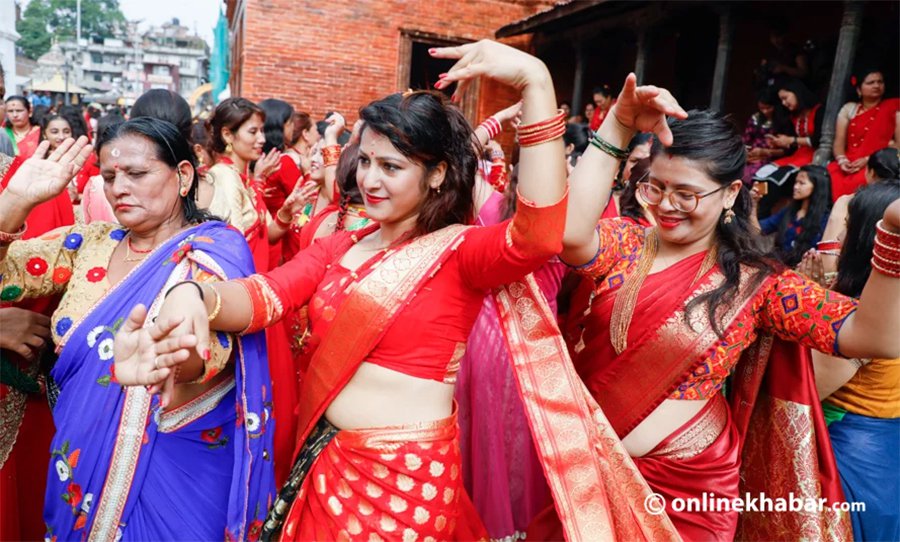 Kathmandu, August 29
The Lumbini provincial government has declared a public holiday on the occasion of the Teej festival.
The festival to be celebrated on Bhadra Shukla Tritiya as per the lunar calendar will be marked tomorrow.
Whereas the federal government has given the public holiday to women only on the festival believed to be one of the greatest celebrations of Nepali women, the provincial government declared the holiday to all.
The Internal Affairs, Law and Communications Ministry of the government made the announcement on Monday saying a decision in this regard was made in April before the beginning of the new Nepali year.