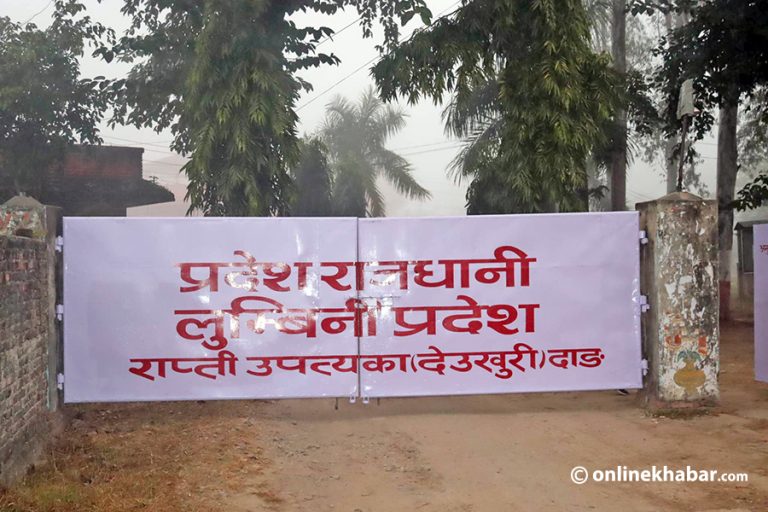 Dang, December 6
The Office of the Chief Minister in the Lumbini province has shifted to Bhalubang, the permanent capital of the province in Dang, overnight. Prior to this, the chief minister's office was located in Butwal, the temporary capital of Lumbini province.
With this, the province government affairs will be carried out from Bhalubang on Sunday. The premise of Rapti Technical School has been used to set up Chief Minister's quarter building, the Office of Province Chief Secretary and a quarter building.
The school was shifted and merged with Saraswoti Secondary School.
According to the Chief Minister's press coordinator Man Singh BK, the Office is based in Deukhuri and preparations are going on to shift the Ministry of Internal Affairs, Ministry of Law and Communications, Finance Ministry and the Province Financial Comptroller Office to the permanent capital soon.
The new members of the Lumbini Provincial Assembly will take their oath of office at Bhalubang.
The construction of the Province Assembly building is nearing the final phase. Bhalubang was declared the permanent capital of the Lumbini Province on October 6, 2020.