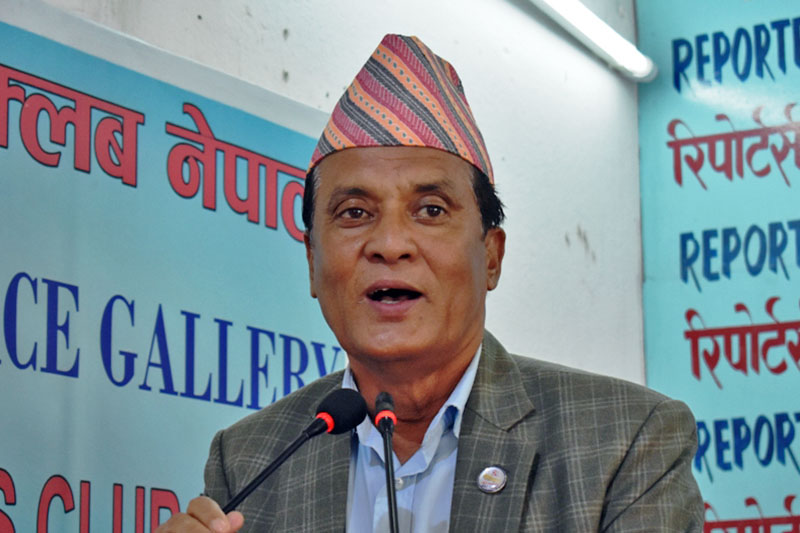 Kathmandu, October 11
Minister for Law, Justice and Parliamentary Affairs Yagya Bahadur Thapa has said the provincial and federal parliamentary elections scheduled for November 26 and December 7 will not be postponed at any cost.
Speaking with journalists amidst a function in Kathmandu today, the Minister urged journalists and members of the public not to doubt the conducting of polls as the government was committed to it.
Meanwhile, Thapa said the government was consulting all major political parties so as to ensure the passage of bill on the elections of National Assembly (Upper House) in consensus. He assured that the bill would be prepared and endorsed on time.
He also shared that the government was working with parties to forge consensus on the bill about facilities to be provided to former VIPs.