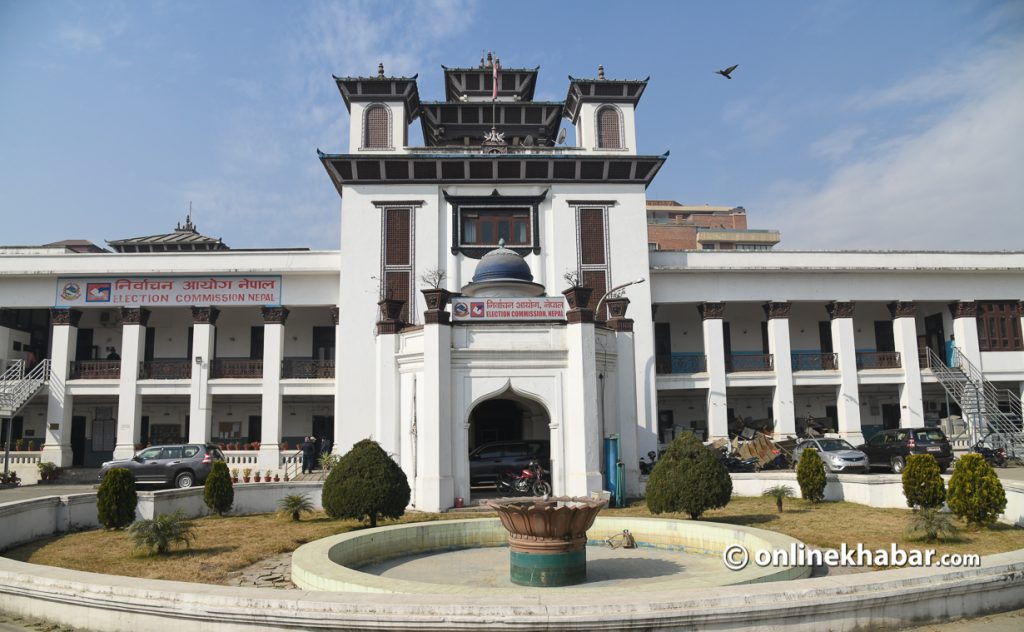 Kathmandu, September 28
The Election Commission says the code of conduct prepared for the November 20 House of Representatives and provincial assembly elections has come into effect from Wednesday (September 28).
The commission finalised and made public the code draft precisely one month ago whereas it made key political parties sign the charter a few days ago.
The charter bars federal and provincial ministers from participating in election campaigning for any candidates except for themselves. Whenever they solicit votes in their constituencies, they cannot use state resources for the purpose.
Likewise, it also has provisions for other stakeholders including political parties, civil servants, media and journalists, and the public.
The commission says it can also take legal action against candidates or anyone violating the election code of conduct.