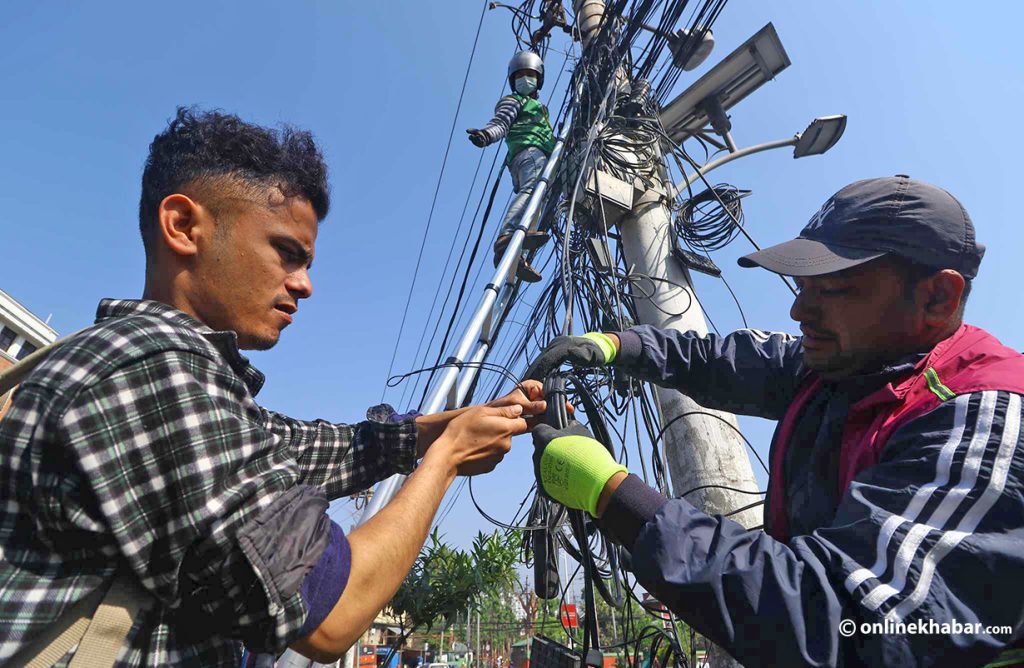 Kathmandu, May 8
The Kathmandu metropolitan city government has begun removing unorganised wires from roadside poles in its bid to keep the capital city more beautiful and safer.
The city government launched the drive on Monday in coordination with the Nepal Telecommunications Authority and internet service providers. The Nepal Electricity Authority has already begun covering its wires underground.
In the first phase of the new campaign, wires in Maitighar and New Road areas will be managed, according to the Kathmandu city police SP Manoj Lamichhane.
Two weeks ago, the city government told the ISP to safely remove their wires from the poles without interrupting the services.