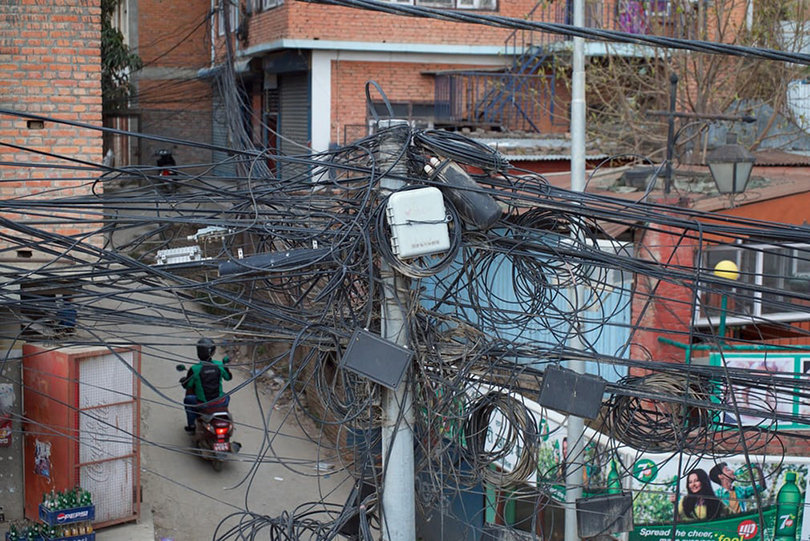 Kathmandu, December 20
Nepal Electricity Authority (NEA) has will remove unorganised wires from different areas in Kathmandu from December 26.
The authority published a notice on Tuesday stating it will remove the unorganised wire from Tripureshwar to Budhanilkanth Chowk.
The authority said it will remove unnecessary optical fibres that are hung in a haphazard manner and are not in use. It will also remove devices hanging randomly on the poles.
NEA, on December 3, issued a notice stating it will start removing unorganised wires if internet and cable service providers didn't remove it themselves.
The authority has also clarified that it will not be responsible for the loss that may result from it. The authority has apologised for the inconvenience caused to telephone, internet, and cable TV users.